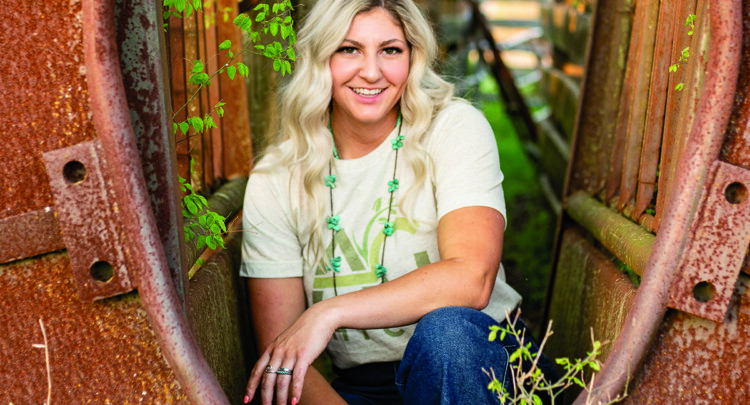 COWGIRL 30 Under 30 2022: Allyson Spears
Allyson Spears
Professional Title: Program Coordinator, Podcast Host, Rancher, Agriculture Advocate, and Entrepreneur, Texas A&M University Department of Poultry Science, Ag Chicks, Junk 'N Disorderly
Age: 25
Home: Bryan, Texas
Allyson Spears was born and raised in Northern California on her family's generational farming and ranching operation. She found her way to the lone star state to attend Texas A&M University where, in addition to earning her degree, she was also involved in numerous judging teams. After graduating with her bachelor's in Agribusiness, she decided she wasn't quite done with the humidity and Southern hospitality, so she decided to stick around.
Now, she works for TAMU in the Poultry Science Department as a Program Coordinator. Outside of her full-time job, she also owns an antique and home decor business with her mom "Junk 'N Disorderly" and an Agriculture Advocacy brand "Ag Chicks", where she shares Ag's story.
Through her podcast "Ag Chicks" she highlights women who are helping to feed the world and help to provide the realities of the industry. She recently started her graduate program in Agricultural Leadership, Education, and Communications with hopes to learn how to better educate consumers about where their food comes from and how to effectively share agriculture's story.
The agricultural and Western community is like no other. Hopefully, by sharing its stories, at least one person will learn something or think differently about how they interact with those involved. In her rare moments of free time, she enjoys spending time with her growing Texas herd of cattle and taking in the simple joys of the Western way
of life.
Vision for the future of women in the Western industry: "Since 2012, women-owned farming and ranching operations have grown by 28%. This signifies two things, (1) women are taking credit for their contribution to feeding the world, (2) confidence is growing in women to claim the title of "agriculture producer". We are not new to this industry, however, the growth of social media has allowed for our voices to become louder and reach further than ever. My vision for the future of women in the Western industry is that we continue to share our unique stories and that young girls find role models within this lifestyle. With mainstream media celebrating Western fashion, I see a unique opportunity for women to not only share their personal style but also a deeper message of tradition and passion for an industry that feeds the world."
Follow along with COWGIRL on Facebook, Instagram, and Twitter for more news and updates regarding COWGIRL 30 Under 30!
COWGIRL 30 Under 30, presented by Wrangler, is sponsored by Cavender's, Charlie 1 Horse Hats, Durango Boots, Montana Silversmiths, and The Cowboy Channel.