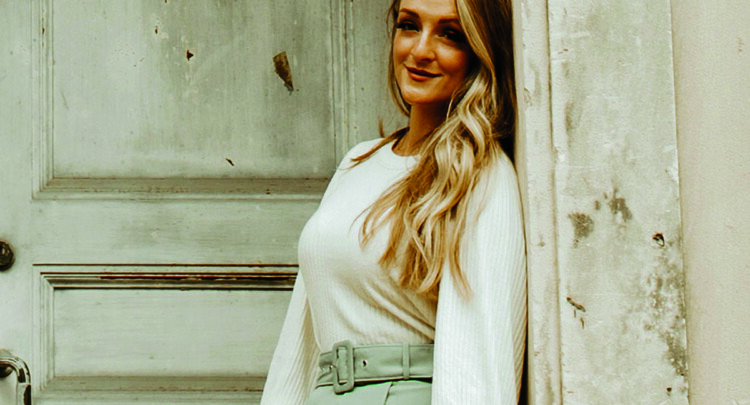 COWGIRL 30 Under 30 2022: Amanda Devan
Amanda Devan
Professional Title: Editor of the Cutting Horse Chatter, Director of Marketing and Public Relations of RIDE TV, GAC Media
Age: 28
Home: Hideaway, Texas
Amanda Devan was destined to be immersed in the horse industry from the start. Growing up in Weatherford, TX – cutting horse capital of the world – to father and cutting horse trainer, Craig Morris, was just the jumping point. Amanda competed in cutting horse events throughout her teen years. Her earnings and scholarship awards would eventually pay for her entire college tuition at Texas A&M University, where she was attending school when she finished 5th in the world standings in her division.
After college, Amanda went to work for RIDE TV (now GAC Media), where she was quickly promoted to Director of Marketing and Public Relations. She prides herself on being a catalyst for change and community within the equine industry, as she was able to provide a larger platform and voice for people and organizations based on their love of the horse.
Amanda also oversaw the launch of RIDE TV GO, a first-of-its-kind streaming service for the horse enthusiast. Most recently, Amanda has taken on the Editor role for the Cutting Horse Chatter. She is thrilled to oversee the content and design for the iconic publication and hoping to appeal to the new generation of cutting horse competitors and trainers while maintaining the integrity the Chatter has always been known for.
Amanda now resides in Lindale, TX, with her husband and her brand-new baby. She still rides cutters with her father and brother, who is also a cutting horse trainer, whenever she is visiting home.
Vision for the future of women in the Western industry: "My vision for the future of women in the Western industry is: MORE. More community. More representation across every Western sport. More recognition for the work that women do both in the arena and behind the scenes. More willingness to step out of our comfort zones. More success stories. By elevating the voice of women across the industry, we set the tone and the expectation for young girls with big dreams: the things you will do matter, so don't be afraid to do them.
Follow along with COWGIRL on Facebook, Instagram, and Twitter for more news and updates regarding COWGIRL 30 Under 30!
COWGIRL 30 Under 30, presented by Wrangler, is sponsored by Cavender's, Charlie 1 Horse Hats, Durango Boots, Montana Silversmiths, and The Cowboy Channel.