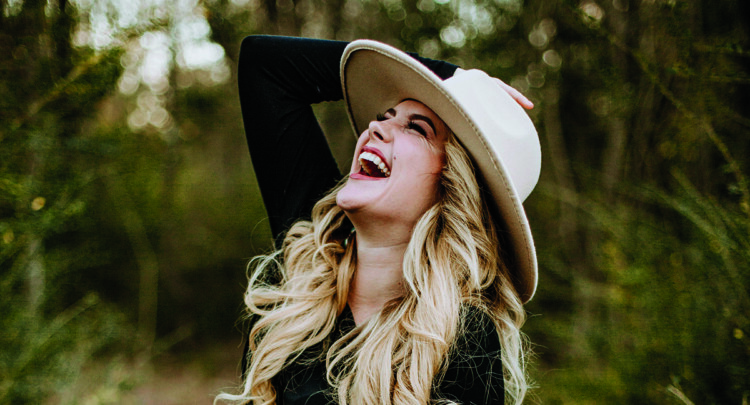 COWGIRL 30 Under 30 2022: Angela Scott
Angela Scott
Professional Title: Business Owner, Scott Family Beef, Thousand Hills Land & Cattle, The Rural Housewives, A Toast – Custom Event Planning
Age: 28
Home: Royse City, Texas
Angela Scott grew up in a small town in the mountains of Northeastern California where pride in rural living runs deep. Her love for the Western way of life was forged in branding fires at a young age where she learned that, someday, she wanted to be a cowgirl. Fast-forward a decade and Angela was off to college at California State University, Chico to start pre-vet courses.
However, God had other plans. She learned to be flexible, roll with the punches, and trust in God's timing which all eventually led her to managing the university's organic dairy and, after graduation, landing a job with Zoetis Animal Health as the Beef Cattle Territory Manager for Oregon. Through her career with Zoetis, Angela met her cattle industry mentors and began backgrounding sale barn cattle.
In 2018, as a first-generation rancher, she bought her first truckload of calves. Shortly thereafter, Angela met her now husband, Bo, who was living in East Texas. After much deliberation and prayer, they chose to continue their life together in Texas. She bravely uprooted and made the move cross-country in 2020. Together, she and Bo have diversified their business to include cow-calf, backgrounding feeders, finishing cattle, and direct-to-consumer beef. Also in 2020, Angela started a booming wedding planning business serving Dallas-Fort Worth and beyond. Her passion project is The Rural Housewives, a web-based community and podcast for rural women meant to encourage every woman to pursue her life's purpose.
Vision for the future of women in the Western industry: "It is absolutely imperative that each and every woman pursue the desires on her heart. Each woman is given unique talents and abilities and, when she uses them, the world is made better. Each woman is irreplaceable. If she is not using her rare set of skills, the world misses out on the beautiful piece of the patchwork that is uniquely hers. I want every woman to understand this so deeply that she cannot help but to act on it. I want every woman to spring up out of bed in the morning excited about the way that she is leaving her own legacy. I want every woman to know in her bones that she is necessary. This is what I strive to communicate to the wonderful women I get to interact with and what I hope to see for the future of the Western industry's women – and the women of the world."
Follow along with COWGIRL on Facebook, Instagram, and Twitter for more news and updates regarding COWGIRL 30 Under 30!
COWGIRL 30 Under 30, presented by Wrangler, is sponsored by Cavender's, Charlie 1 Horse Hats, Durango Boots, Montana Silversmiths, and The Cowboy Channel.