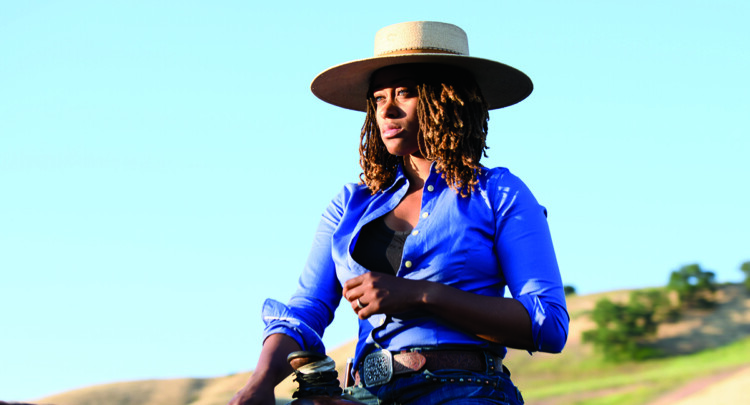 COWGIRL 30 Under 30 2022: Brianna Noble
Brianna Noble
Professional Title: Horsewoman, Mulatto Meadows
Age: 26
Home: Castro Valley, California
Born and raised in the San Francisco Bay Area's East Bay, Brianna Noble is a lifelong horse enthusiast whose love of horses began with summers at the barn with her big sister. At the age of 15 she was given her first horse, an abused off the track thoroughbred she renamed Midnight Affair.
Brianna is the founder and owner of Mulatto Meadows and the founder of the nonprofit Humble, equestrian businesses dedicated to expanding the accessibility of riding and horsemanship to communities historically excluded from the equestrian world. She is especially passionate about introducing horsemanship and riding to youth of color and economically disenfranchised populations.
Through the Humble program, Brianna has partnered with San Francisco nonprofits such as the East Bay Agency for Children, where she has worked with children and families to introduce them to horses and their power to heal and connect.
As a trainer, Bri is committed to rehabilitating abused horses and finding them loving homes. Having ridden and trained in both English and Western disciplines including jumping, eventing, ranch versatility, and Trail Trials, she believes that no matter the focus, true horsemanship is a language that transcends all disciplines.
Brianna is mother to four-year-old budding equestrian, Genesis Joan and engaged to fellow horseman Adolfo Gutierrez.
Vision for the future of women in the Western industry: "It is my hope that women continue to be the agent of change within the Western industry to reflect a broader, diverse community. It is through the sharing of our personal journeys and contributions, that women will inspire Western life and culture."
Follow along with COWGIRL on Facebook, Instagram, and Twitter for more news and updates regarding COWGIRL 30 Under 30!
COWGIRL 30 Under 30, presented by Wrangler, is sponsored by Cavender's, Charlie 1 Horse Hats, Durango Boots, Montana Silversmiths, and The Cowboy Channel.