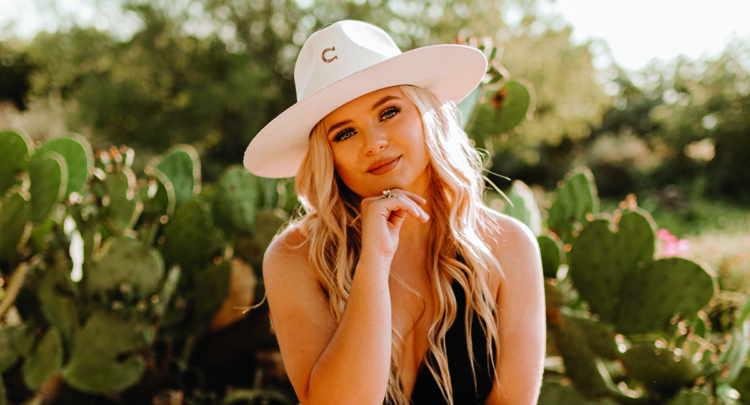 COWGIRL 30 Under 30 2022: Brianna Tucker
Brianna Tucker
Professional Title: Marketing Coordinator + Photographer / Photographer, Twisted X / Brianna Tucker Photography
Age: 22
Home: Fort Worth, Texas
Brianna Tucker grew up showing livestock and dabbled in goat tying. She was an Agricultural Communications major at Tarleton State University. She is now the Marketing Coordinator and Photographer for Twisted X.
She has always had a passion for Western fashion and the Western lifestyle, so she feels blessed to be in this industry — especially right out of college. In her position, she wants to transform how Twisted X is seen and make the photography, social, and marketing reflect who they are. For 3 years now, she has owned a photography business where she specializes in Western lifestyle and Western influencer photography and also has a passion for rodeo photography. She loves using her photography to empower women and make them feel beautiful.
Last year, she got to shoot the Wrangler NFR through her internship at Tarleton State University, which was an amazing opportunity. She also interned with Jeffries Livestock Marketing and the State Fair of Texas where she took photos of livestock, exhibitors showing, and wrote feature stories. She is in the early stages of her career, wants to do big things in the Western industry and elevate Twisted X, as well as use the platform to highlight the Western lifestyle and all it's glory.
Vision for the future of women in the Western industry: "My vision for the future of women in the Western industry is for it to be cooperation and collaboration over competition. I want us all to be open to learn from each other and make this industry the best it can be. Teamwork makes the dream work. I want to see more women taking major roles in businesses in the industry. I am thrilled at the steps that Breakaway Roping has taken in this past year and can't wait to see all the greatness that comes from that!
"I think the industry has seen a shift and women are on the rise and are appreciated. There is plenty more room to grow, but I think with the help of COWGIRL 30 Under 30 and other things highlighting the greatness women are doing, we will see more good things to come.
"Women in the western industry are more than just cute outfits, and I hope that the world can see that and appreciate all that we bring to the table and I want to use my photography to highlight such things and empower women in this industry."
Follow along with COWGIRL on Facebook, Instagram, and Twitter for more news and updates regarding COWGIRL 30 Under 30!
COWGIRL 30 Under 30, presented by Wrangler, is sponsored by Cavender's, Charlie 1 Horse Hats, Durango Boots, Montana Silversmiths, and The Cowboy Channel.