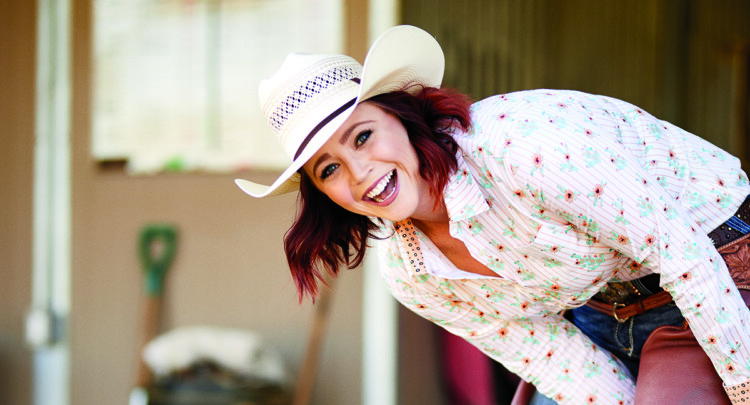 COWGIRL 30 Under 30 2022: Brooke Teixeira
Brooke Teixeira
Professional Title: Senior Product Manager – Western Denim, Ariat International
Age: 30
Home: Reno, Nevada
What started out as future in medicine quickly shifted into a career revolving around her passion for the Western way of life. After graduating from Cal Poly – SLO with a Biology degree and deciding that she no longer wanted a career in the medical field, Brooke Teixeira landed her dream job working for Ariat.
For Brooke, it is a true honor to always have a connection to the Western consumer and Western lifestyle enthusiast. Her experience as a Professional Breakaway Roper and Product Manager, studying the recent trends, she is able to deliver product that looks great, but performs even better. Her involvement in rodeo spans beyond her personal performance in the arena. She grew up in a ranching and rodeo family, is married to a Professional Team Roper, and now they are raising a little cowboy of their own.
Vision for the future of women in the Western industry: "I want women to feel comfortable embracing the traditional roles of the Western lifestyle or climbing the corporate ladder. Women are successful whether they are working on the ranch, have a professional career, being a one woman show running a boutique, chasing their dreams on the rodeo trail, or dabbling in a little of bit of everything. Success may not always be defined by breaking the societal definition of glass ceilings, but rather how you view success for yourself."
Follow along with COWGIRL on Facebook, Instagram, and Twitter for more news and updates regarding COWGIRL 30 Under 30!
COWGIRL 30 Under 30, presented by Wrangler, is sponsored by Cavender's, Charlie 1 Horse Hats, Durango Boots, Montana Silversmiths, and The Cowboy Channel.