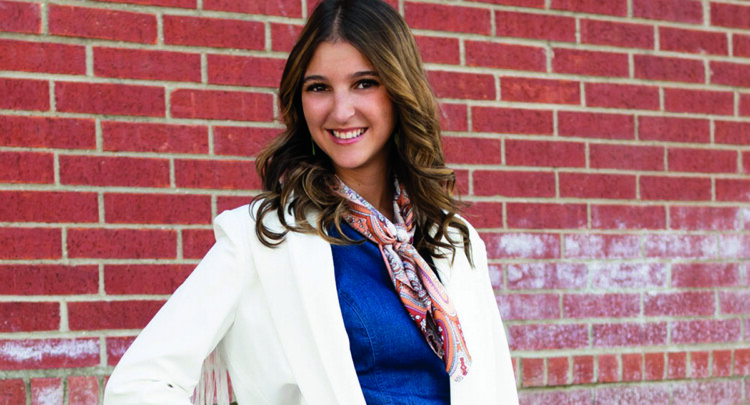 COWGIRL 30 Under 30 2022: Carley Montemuro
Carley Montemuro
Professional Title: Business Development Manager, National Cutting Horse Association (NCHA)
Age: 26
Home: River Oaks, Texas
"A little bit y'all and a little bit Yankee." Carley Montemuro is not the typical Long Islander. She fell in love with the equestrian and Western industries early on in her life when she met a sorrel Quarter Horse named Gunner. The fashion that came with showing him was also a huge bonus to her.
Over the course of her life, she went from competing in AQHA and NRHA shows to riding for the TCU Equestrian Reining Team. After college, she has remained a cowgirl at heart, always seeking new opportunities to support the Western industry.
She established the first spirit sponsorships with most major horse associations while she was at TX Whiskey. Now, through her position at NCHA, she has been given the opportunity to promote the amazing sport of cutting within the Western industry and beyond, exposing new people to the sport each and everyday.
Outside of work, she spends most of her time as a spectator at horse shows and rodeos. There is nothing she has a passion for more than introducing people to this incredible world and highlighting the cowgirl spirit.
Vision for the future of women in the Western industry: "While women have always been the backbone, and oftentimes the driving force of the Western industry, they haven't truly been recognized for their contributions until recently. However, I truly see a future where the leadership and celebration of women in Western culture is the norm, not the anomaly. As a woman in this industry, I do see gaps in some sectors where women are not equally represented or valued, but also see progress being made due to the incredible cowgirl leaders we have. The acceptance and normalization of women in this industry can only happen by each woman working to pave a path, making it easier for women to be celebrated leaders in this culture. As more women rise into leadership roles, and into the spotlight, the future of women in the Western industry is brighter than all the sequins at the NFR."
Follow along with COWGIRL on Facebook, Instagram, and Twitter for more news and updates regarding COWGIRL 30 Under 30!
COWGIRL 30 Under 30, presented by Wrangler, is sponsored by Cavender's, Charlie 1 Horse Hats, Durango Boots, Montana Silversmiths, and The Cowboy Channel.