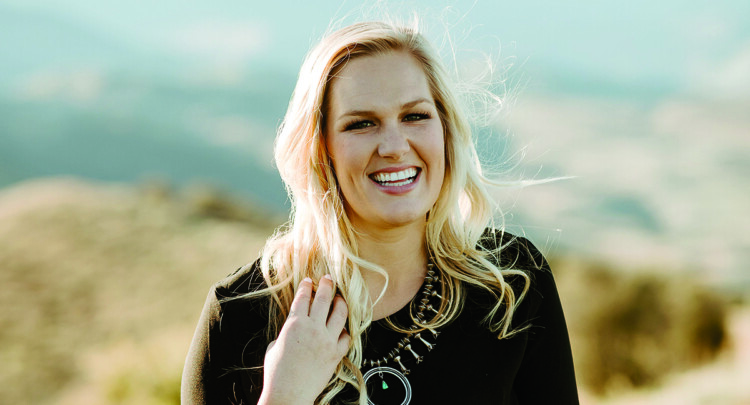 COWGIRL  30 Under 30 2022: Katie Whitney
Katie Whitney
Professional Title: Marketing Director, Cactus Ropes, Cactus Gear, Cactus Saddlery
Age: 26
Home: Greenfield, California
Growing up in a third-generation cattle ranching and rodeo family, a deep appreciation for the industry was cultivated within Katie Whitney at a very young age.
Katie competed in Jr. High and High School Rodeos in California qualifying for nationals. Many weekends were spent shipping cattle and at family branding.
At fifteen, Katie's mother was diagnosed with brain cancer and she passed away when Katie was twenty years old. Her family and she persevered and she used the heartbreak to help her chase my dreams.
After being accepted into her dream college, Cal Poly San Luis Obispo, Katie obtained her Bachelor's Degree in Agricultural Communication while competing on the rodeo team and being the women's team captain. She qualified for the College National Finals Rodeo four times then went on to be the assistant coach for one year while obtaining her Master's Degree in Agricultural Education.
While attending Cal Poly, Katie was on the Dean's List and involved in a few clubs on campus. In December of 2018, she officially began her career in the Western industry with the Pro Equine Group as Marketing Director for Cactus Ropes, Cactus Gear, and Cactus Saddlery. Between social media management, ad publications, endorsee relationships, event sponsorships, and many more responsibilities, Katie stays very busy but very dedicated because she is passionate about what she does and the industry that she is a part of!
Vision for the future of women in the Western industry: "My vision for the future of women in the Western industry is to continue to become a prominent force that helps tell the story of what our industry is and why it is so important. Watching the recent movement of the Breakaway Roping into the PRCA and high-dollar rodeos have been just the start of what women can do to help grow the industry. We have helped pioneer the way for the next generation and bring light to the intricate role that our industry has played, and will play for many years to come. the Western heritage is the backbone of our country, one that if lost we will all suffer greatly. I see women having a huge role in sharing who we are and what we do to those around us."
Follow along with COWGIRL on Facebook, Instagram, and Twitter for more news and updates regarding COWGIRL 30 Under 30!
COWGIRL 30 Under 30, presented by Wrangler, is sponsored by Cavender's, Charlie 1 Horse Hats, Durango Boots, Montana Silversmiths, and The Cowboy Channel.