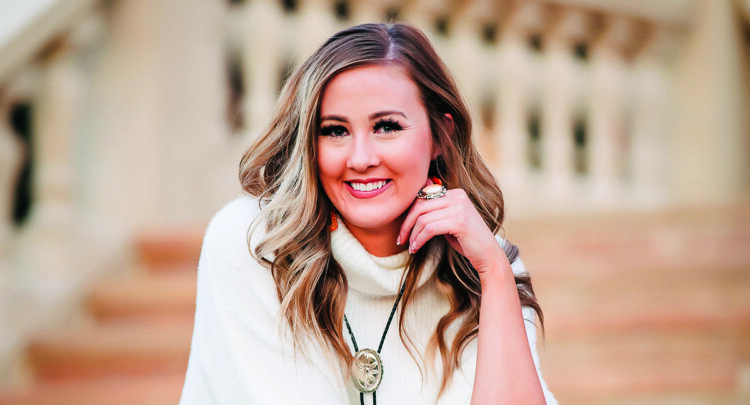 COWGIRL 30 Under 30 2022: Taylor Spears
Taylor Spears
Professional Title: Marketing Coordinator, The Cowboy Channel
Age: 24
Home: Fort Worth, Texas
Taylor Spears is the 25- year- old daughter of Terry and Shirley Spears from Cleveland, Ok. Taylor grew up on her family's cattle ranch where, at the age of 3, Taylor began her love for the Western way of life. In her lifetime, Taylor has shown pigs, goats, cattle, and AQHA horses. She and her family also produce their own wheat hay. From rodeo queen titles at the local and national level and everything in between, to public speaking, Taylor is a well-rounded and well-versed individual. Her highlights include serving as the 2014/2015 National High School Rodeo Queen and earning 1st-Runner -Up at the 2019 Miss Rodeo America Pageant. Currently, Taylor hosts a TV show on RFD-TV called National Little Britches Rodeo, where she gives the future of rodeo a chance to shine through by telling their stories. Taylor is the Marketing Coordinator and Rodeo Relations Liaison for The Cowboy Channel, where she gets to serve as the voice of The Cowboy Channel amongst respective rodeo committees.
Vision for the future of women in the Western industry: "My vision for the future of women in the industry is extremely hopeful. I envision the women in the industry to demand respect not ask for it. To seek new challenges and opportunities- not wait for them. To join as a sisterhood and lift others up, not tear them down. To normalize emotions/ feelings and being successful at the same time. To produce and work events far bigger than themselves. I aspire to see the future of women speak kindness, life, and encourage others along the way, to see women succeed boldly, proudly, and with a smile on their faces. Additionally, I would love to see women take over the entire Western industry. I have had the opportunity to work alongside one of the first female pickup women, female CEOs, and others. My question for you is: What is our vision for the perception of women in the industry?"
Follow along with COWGIRL on Facebook, Instagram, and Twitter for more news and updates regarding COWGIRL 30 Under 30!
COWGIRL 30 Under 30, presented by Wrangler, is sponsored by Cavender's, Charlie 1 Horse Hats, Durango Boots, Montana Silversmiths, and The Cowboy Channel.