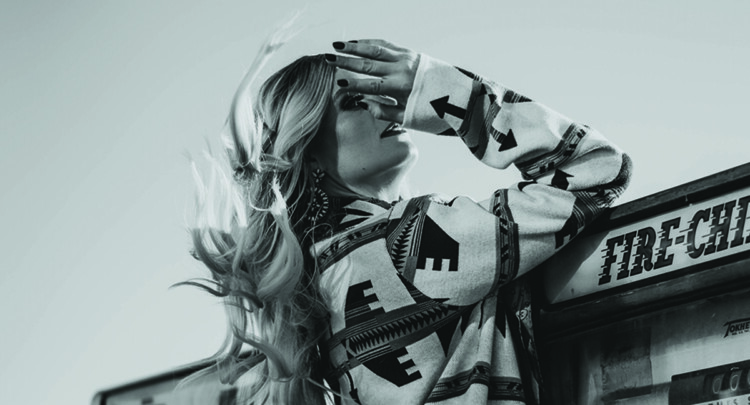 COWGIRL 30 Under 30 2022: Wren LeVan
Wren LeVan
Professional Title: Entrepreneur, Business Owner, Blush Out West
Age: 24
Home: Canby, Oregon
At just 24 years old, Wren LeVan is not your average Western Industry business owner. An author, boutique owner, and innovative marketer, it's not uncommon to see this young woman dressed to the nines representing her boutique Blush Out West, Colorado's 2019 Boutique of the Year, or in the wash rack getting show steers ready. Some days are spent photo-shooting products, while others are spent halter-breaking calves. Wren embodies the lifestyle of the Western world. She's not afraid of the hard work and dirt each day brings as she ranches by her boyfriend's side and she loves the glitz and glamour of breaking out the turquoise to Western up her everyday outfits.
Wren is competitive and consistent in nature, always striving to win. Whether it was in the show ring growing up or now in the business world, she rises to the top, presenting herself, her animals and now the boutique she co-owns with her mom, as leaders in the industry. Wren loves sharing her knowledge and has been asked to speak to other business owners/influencers and is a master of product launches for Blush Out West, often featuring one-of-a-kind products she's designed. Never afraid of the work involved, Wren is a true testament to Western values and lifestyle. Wren believes her business is able to stand out in a saturated market because of the unique touches of their exclusive designs and hand-selected goods. Blush has one foot rooted in the west with the other standing strong in the world of Western fashion.
Vision for the future of women in the Western industry: "It's been proven that the Western industry truly has no limits. It's full of confident and strong women who can be found in all aspects of the industry. Whether you're a reporter, entrepreneur, photographer, Ag teacher, involved in rodeo, or feed sales, these fellow ladies are all full of determination and grit that I can't help but admire. As a business/boutique owner, I strive to do much more than just sell clothing. I can only hope that I inspire women and fellow business owners to go after what they want and be hungry for success, and Blush Out West can dress you along the way."
Follow along with COWGIRL on Facebook, Instagram, and Twitter for more news and updates regarding COWGIRL 30 Under 30!
COWGIRL 30 Under 30, presented by Wrangler, is sponsored by Cavender's, Charlie 1 Horse Hats, Durango Boots, Montana Silversmiths, and The Cowboy Channel.