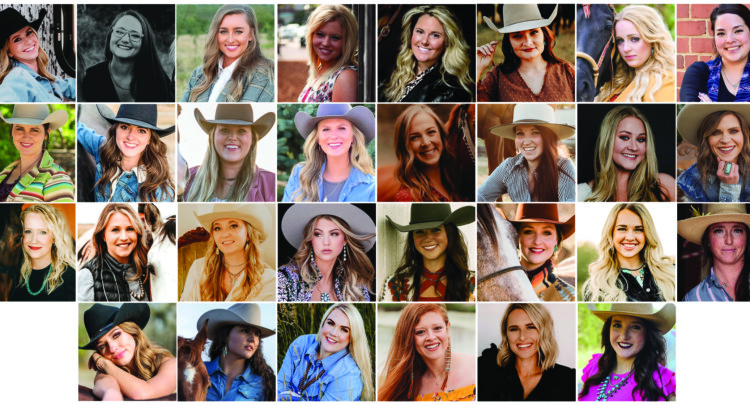 The COWGIRL 30 Under 30 Class Of 2023
Finding talent among the vast arenas we call the Western industry is quite frankly an easy task. It's who we are. Hard working, dedicated, and ambitious don't even begin to describe the motivated young women who are ubiquitous in every facet from sport to corporate, entertainment to media, and from agriculture to adventure. This talent is everywhere. The hard part is whittling the list down to just 30.
This overwhelming task is worth it, however, because these annual classes make up the leaders who come to the top for among other things, their dedication to lead the way by opening doors and sharing enthusiasm and encouragement in everything they do.
Now celebrating our third anniversary of seeking out and promoting this esteemed group of powerful young women, COWGIRL is extremely proud to introduce the 2023 class of COWGIRL 30 Under 30.
In celebration, this class will gather in Fort Worth on March 10, 2023, to be honored at the first ever Wrangler COWGIRL 30 Under 30 Empowered Gala at Hotel Drover in the historic Stockyards. Among invited guests will be the 30 Under 30 classes from 2022, 2021, and 2020 as well as family, friends, and industry leaders who support the annual program.
Congratulations Class of 2023! It is an honor to introduce you to many of your peers and those in the industry who will look to you as leaders in this wonderful community we all know and love.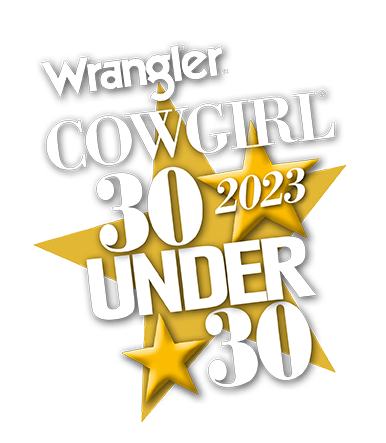 ---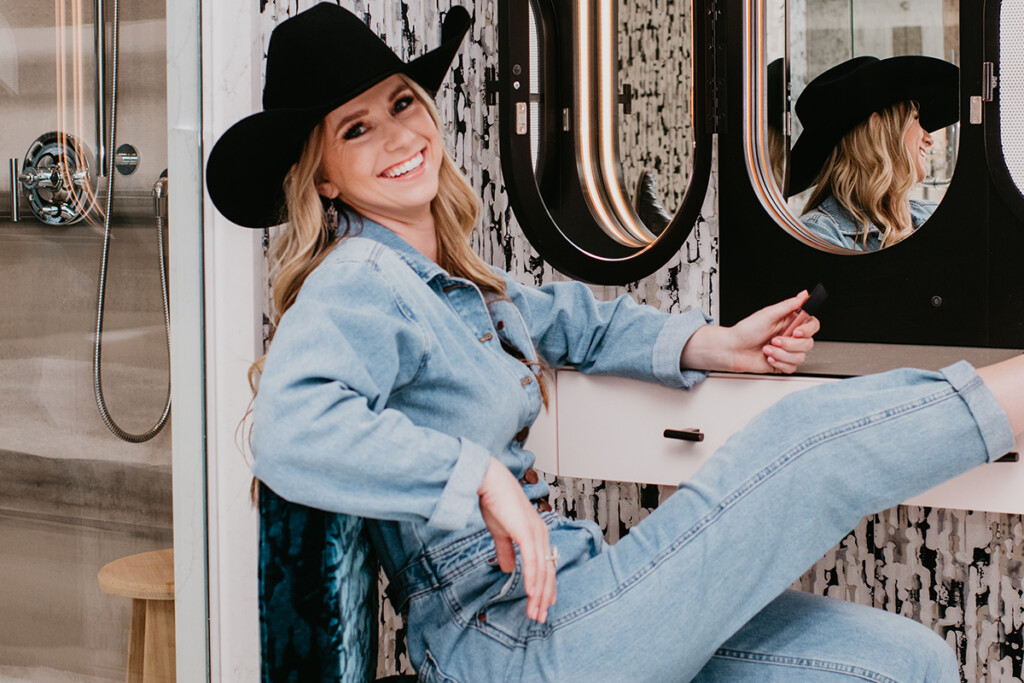 Brilynn Bentley
Corporate Marketing Partnerships Junior World Finals Asst. General Manager, Las Vegas Events
Brilynn Bentley is the Corporate Marketing Partnerships and Junior World Finals Assistant General Manager. She is accountable for establishing and maintaining relationships with corporate partners, while creating and maintaining proposals, and contracts as they relate to the NFR, Cowboy Christmas, and the Junior World Finals. She grew up in Las Vegas, Nevada watching the Wrangler National Finals Rodeo. Having attended the event every year, at the age of 13 she decided she would follow the family tradition and begin to rodeo! Before being named Assistant GM, she was an Associate with Las Vegas Events working part-time while obtaining her Bachelor of Science in Business Administration, Management and competing full-time with the UNLV Rodeo Team in both Breakaway and Barrels. Between her Education, passion, and family, she truly feels anything is possible!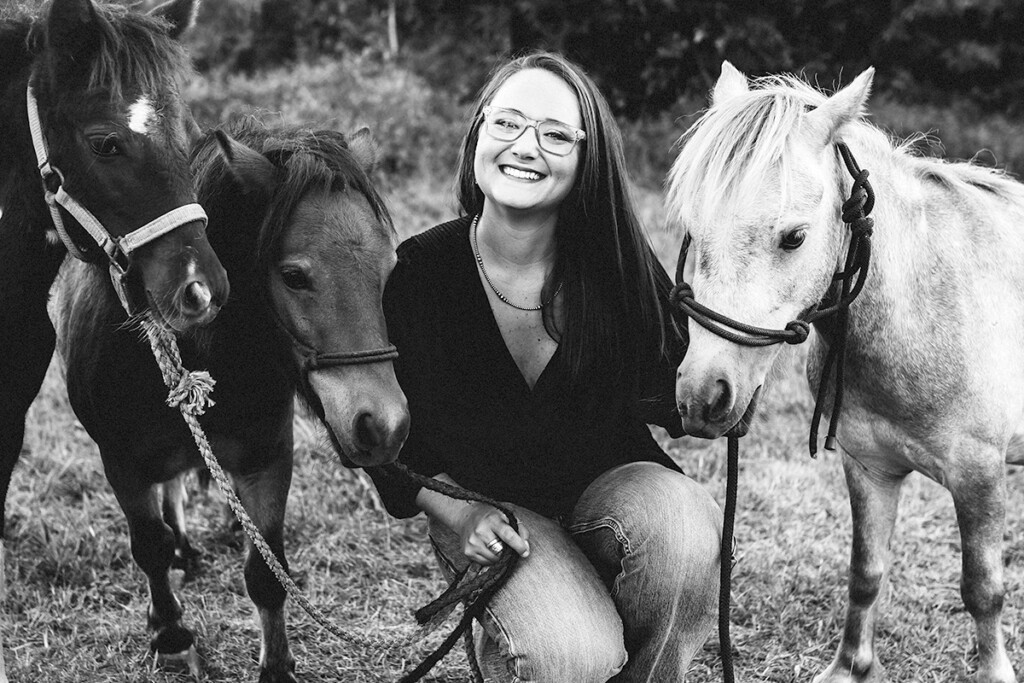 Brittany Coffee Parker
Photographer | Business Owner, BC Parker Co.
Western wedding and lifestyle photographer, published author, educator, gardener, Lonesome Dove aficionado, lifelong learner, avid reader, and dog mom can all be used to describe who I am. I hold an associate degree in agriculture, bachelor's degree in agricultural communications and a master's degree is communications. My camera and sense of adventure have taken me to 14 states and Mexico where I've had the privilege of documenting over 200 weddings. In 2017, I put my education to work and wrote and self-published a coffee table book titled Tales & Traditions featuring short stories and photos I took of 15 different farming and ranching operations in my community. The goal was to share the story of the western way of life in an authentic way to reach people who may not be familiar with who produces their food. In 2016, I was privileged to photograph Cheyenne Frontier Days, in 2017 the Miss Rodeo America pageant and in 2018 the Cinch Timed Events Championships. My husband and I raise cattle and hogs, as well as garden, to provide food for ourselves and those in our community. While photography may take me miles away from home, focusing on providing food sustainably in my own backyard reminds me of the importance of keeping it local.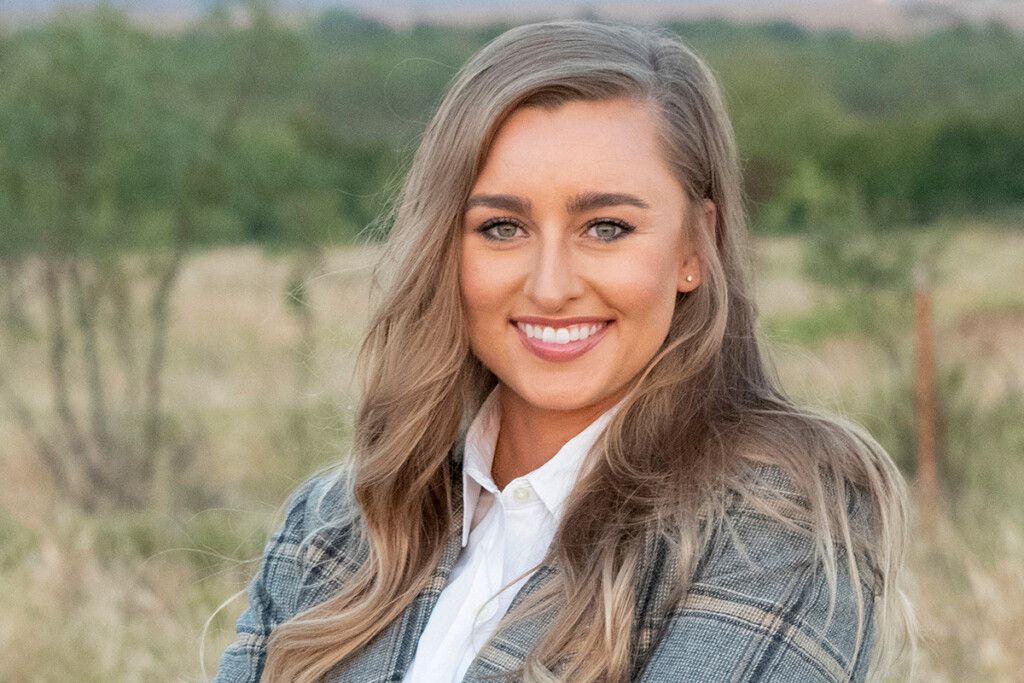 Callee Fischer
Cattle Marketing Professional, Matt C. Sims Auction, Inc.
My name is Callee Fischer. I was born of many generations of ranchers & farmers and raised in Southwest Oklahoma, where my family owned & operated a small wheat farming and stocker calf operation. I graduated from Oklahoma State with my Bachelor of Science in Agribusiness. I currently work as a cattle marketing specialist in Oklahoma and work primarily with purebred Angus operations in marketing their yearly bull and female production sales. I also host the nation's only live TV program dedicated to every sector of the beef cattle industry where I have the great privilege to tell the stories of the ranchers across America, showcase their cattle, and be an advocate for the beef cattle industry. In my spare time I maintain a very humbly sized cow-calf herd in Chattanooga, OK that I am working to grow in hopes to someday be among the ranks of the many respected and sought-after producers that I work with now. When I am not in the field with cattle, I love spending time with family and creating new recipes that highlight the most nutritious protein, beef.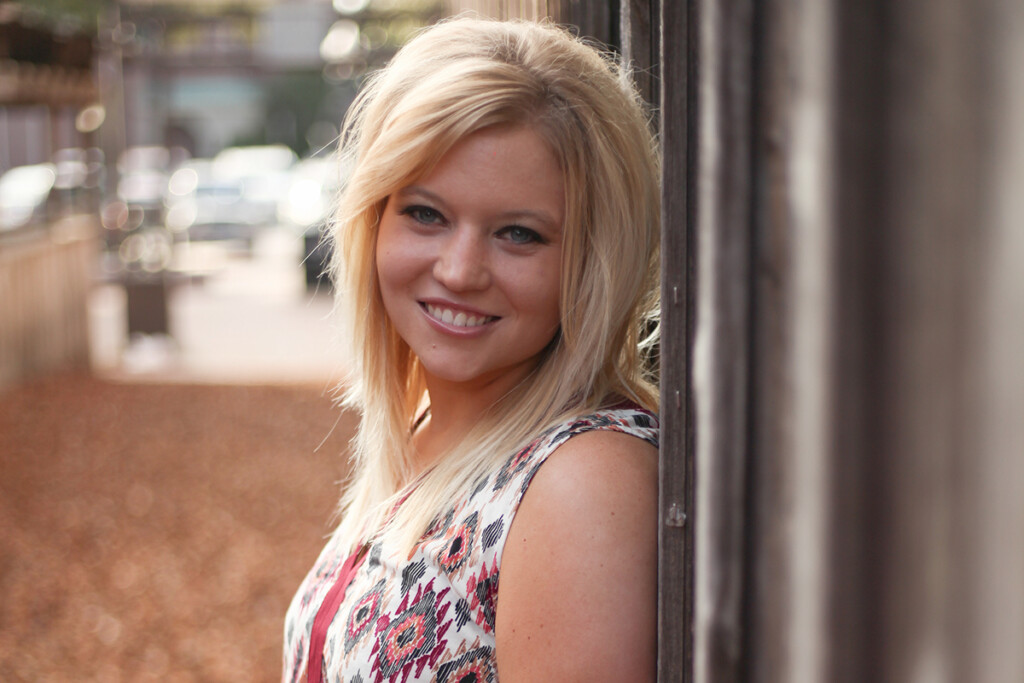 Carly Hoffmann
Rancher, Agriculture Advocate and Graduate Teaching Assistant, Hoffmann Livestock and Texas A&M University, respectively
Howdy! My name is Carly Hoffmann. My hometown is New Braunfels, Texas and I am proud to say I am a fifth-generation ranch owner of an over 100-year-old ranch in the beautiful Texas Hill Country. Our family ranch primarily focuses on raising livestock consisting of commercial Brangus cattle and exhibitor show quality Southdown sheep and Boer goats. I am proud to say we have sold over 200 sheep and goats to promising youth exhibitors, who have exhibited them at both county and major livestock shows such as the Fort Worth Stock Show, Houston Livestock Show & Rodeo and San Antonio Livestock Show & Rodeo. In addition to helping my family manage our ranch and livestock herd, I am a current PhD Student in Animal Science focusing on Ruminant Nutrition at Texas A&M University. Upon graduation with my doctoral degree, I plan on seeking a position in Academia, serving as an Assistant Professor at a tier-one agricultural university.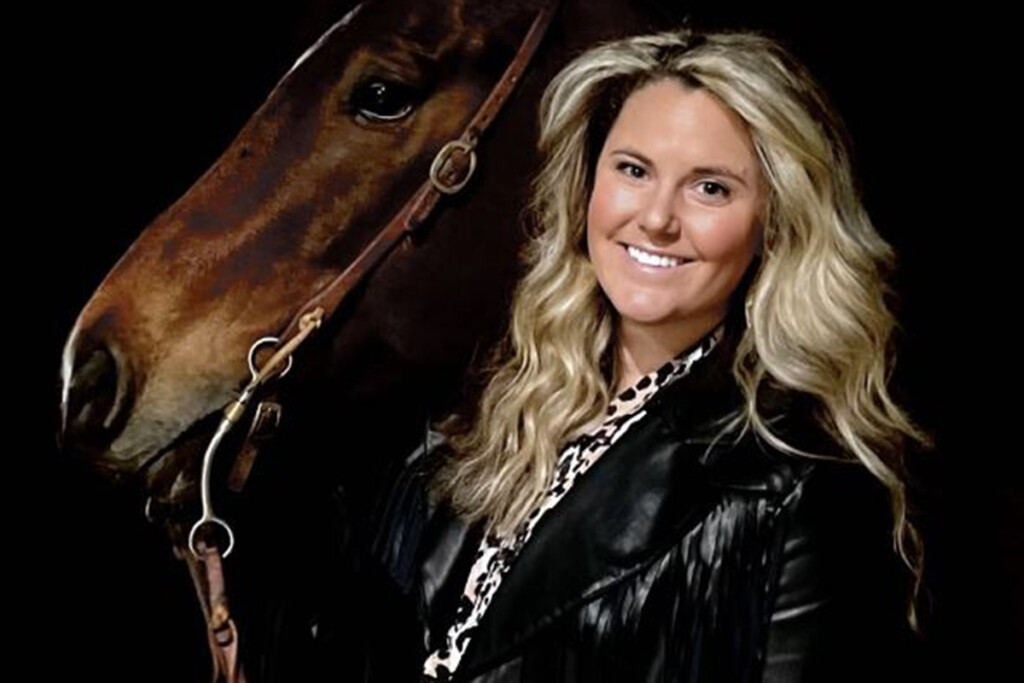 Cassie Younginer
Equine Specialist, Zoetis
As a lifelong equine enthusiast, I am beyond blessed to have dedicated my life to the horse. My family owned a large boarding facility that I helped manage and care for while in school and began my training career. I graduated from Clemson University with a BS in Animal Health & Veterinary Sciences with a concentration in Equine Business. While at Clemson, I was Secretary and High Point Rider for the Clemson University Equestrian Team and Vice President of the Clemson Collegiate Horseman's Association. During this time, I worked under a cow horse trainer starting colts and finessing the skills of advanced horses. After Clemson I accepted a position to work under David Miller & Scott Jones of Showstring, a nationally recognized successful AQHA program. Texas was a long way from home, so I returned to South Carolina and worked under an AQHA all-around trainer. I soon realized there was an opportunity for me to directly impact the health of our horses and those who care for them, so I pursued my current position at Zoetis which I have held for over 3 years. I work alongside equine veterinarians in The Carolinas to provide better care for our beloved horse.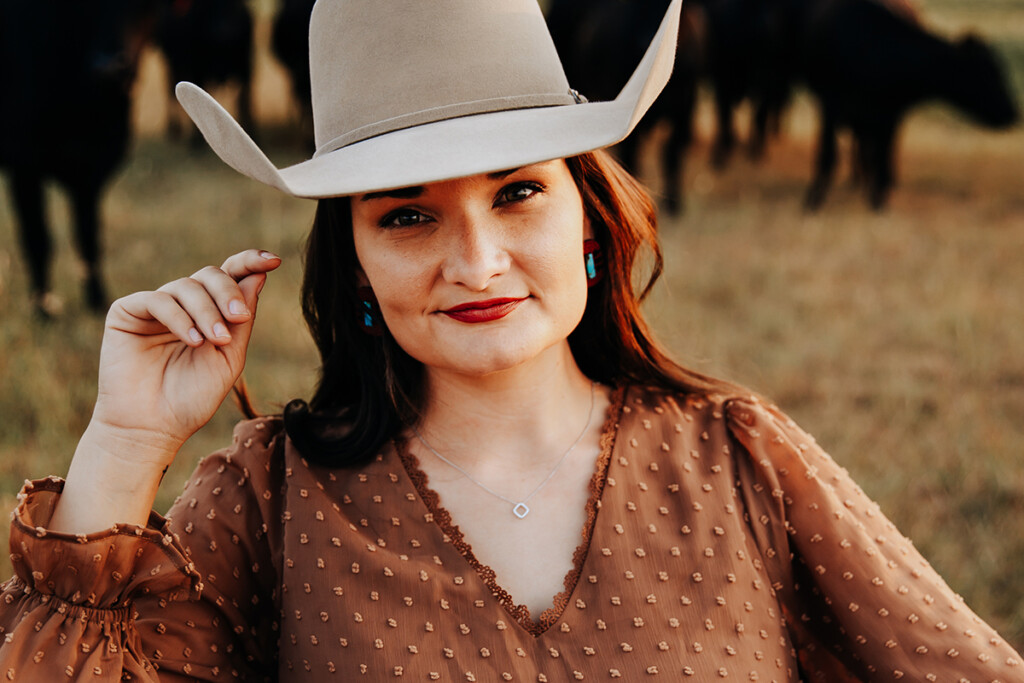 Cheyenne Sparks
CattleWoman/Communications Manager/Registered Tribal Artist, Oklahoma CattleWomen/American National CattleWomen
Elected as the youngest President ever of the Oklahoma CattleWomen, Cheyenne Sparks has a strong passion for agricultural advocacy & beef promotion. Cheyenne has been a member of her state & national CattleWomen organizations for over 12 years & currently serves as the American National CattleWomen Public Relations Chairman. Her involvement as a CattleWoman began at Oklahoma State University where she served as the OK Collegiate CattleWomen President. She graduated from OSU in 2015 with a Bachelor's of University Studies specializing in Agricultural Communications, Animal Science & American Indian Studies. In 2021, Cheyenne graduated from the University of Oklahoma College of Law with a Master of Legal Studies in Indigenous Peoples Law. A registered artist of the Choctaw Nation of Oklahoma, Cheyenne uses her beadwork to promote cultural preservation & education. She has worked as a contract bead artist for the historic Shorty's Caboy Hattery since 2015. Cheyenne's commitment to the promotion & sustainability of agriculture led her to pursue a career with the Oklahoma Agriculture Mediation Program as their Operations & Communications Manager. Since joining the not-for-profit program in 2015, she has dedicated her time to helping Oklahoma farm & ranch producers in need. Cheyenne & her husband, Landon, established Two Sparks Cattle Company in 2021 where they work side by side to raise their mixed breed cow/calf herd and two children, Laramie, and Clay.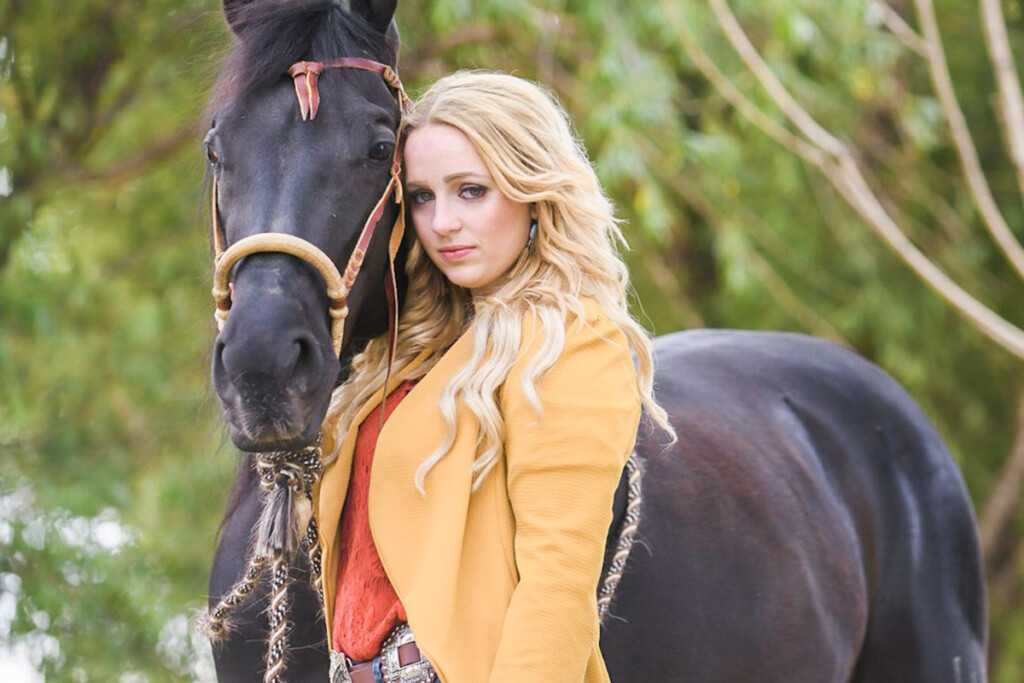 Dr. Christy Petry
College Instructor, Sales Representative, Horse Show Secretary/Manager, West Texas A&M University, Kimes Ranch Apparel, AQHA, SRCHA, STHX, RHAA, and 4-H/FFA
One hat, two hats, red hats, blue hats, but always cowgirl hats! Dr. Christy Petry wears many different hats, and sometimes multiple hats in the same day. She wears a coaching hat during weekly practices with her Texas Elite youth horse judging teams, her Doctorate hat to lecture in the Ag Business & Economics classrooms at West Texas A&M University, her sales hat every day for Kimes Ranch, and her rodeo hat when carrying flags at major rodeos. Some days she wears a straw hat when working in the branding pen and on special days you can find her under the arena lights showing a horse, managing the show, or judging horses under the brim of a nice clean felt hat! No matter the cowgirl hat Christy chooses to wear, she does it with a passion for excellence and the western lifestyle. She has coached several National Champion Youth horse judging teams as well as helped coached the 2021 AQHA World Show Champion collegiate horse judging team at Texas Tech University. Christy enjoys traveling and serving the needs of western wear stores throughout Texas and attending the Dallas Marketplace representing Kimes Ranch and western style.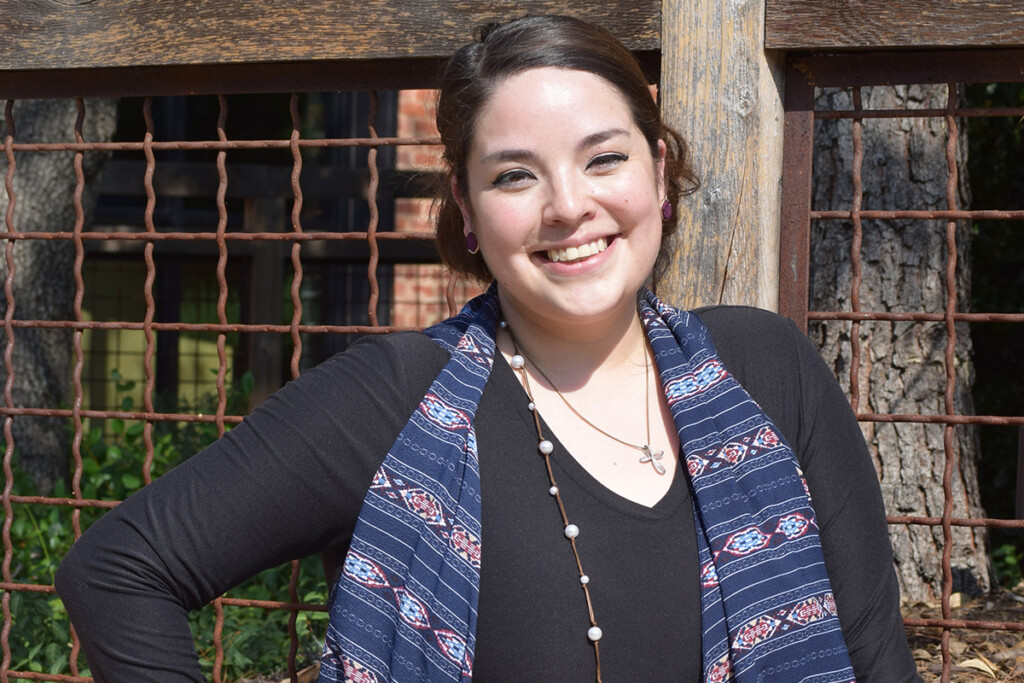 Desiree Heath Mills
Communications & Marketing Specialist, American Paint Horse Association, CHROME, Paint Horse Journal
Desiree grew up with a deep love of horses but dove further into the field at Texas A&M University where she took any class involving horses and was a key part of several equine nutrition and reproduction projects. She served as treasurer of the Texas A&M Horsemen's Association and secretary of the American Collegiate Horsemen's Association. She earned a Bachelor of Science in animal science in 2014, followed by a Master of Agriculture in equine business and event management in 2016. Her studies only deepened her passion for the Western way of life. She joined the American Paint Horse Association as the marketing intern in 2016. Soon after, she was hired full-time as the association's Marketing Coordinator where she provided overall support of the association's marketing plan, oversaw sponsor fulfillment, the APHA Xtras program, and assisted with sales. Continuing to prove her business acumen and marketing intelligence, she was promoted to Communications and Marketing Specialist in 2019. This role allows her to expand her creativity and fully oversee several programs as well as serve as the key sales rep for APHA's wildly popular Western lifestyle magazine CHROME, where she has increased advertising sales by 179% in only 6 issues.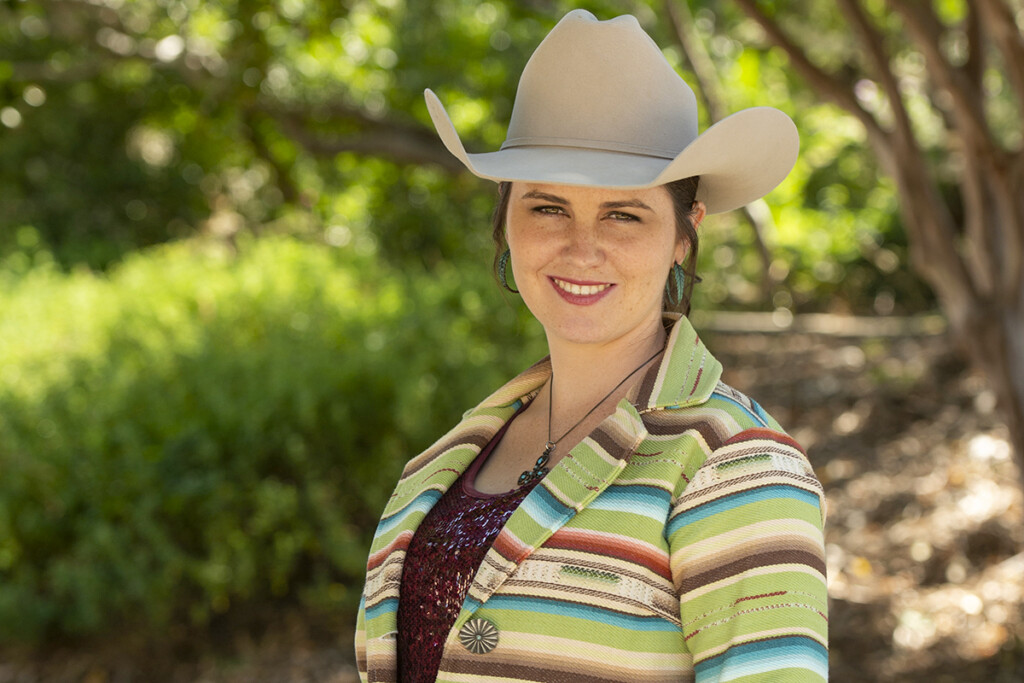 Elizabeth Lawhorn
Director of Performance Development, American Paint Horse Association
Elizabeth grew up in Sugar Land, Texas, a suburb of Houston. Her love of horses and the equestrian lifestyle began with riding lessons at age 7, where she quickly became competitive in local hunter/jumper circuits. In high school she joined FFA, where she served in the chapter's leadership and competed on the Horse Judging Team. There, Elizabeth was exposed to the agriculture industry and western horse disciplines. She then attended Texas A&M University and completed a Bachelor of Science in Animal Science with a Certificate in Equine Science and a Master of Agriculture in Equine Marketing. During her collegiate career, she also competed on the collegiate Horse Judging Team, served in leadership roles with the TAMU Horseman's Association, and assisted in many Equine Extension events. Her passion for judging and education led her to the role of Director of Performance Development at the American Paint Horse Association. There she manages Paint Horse performance records and awards tabulation, stewards the Judge Department, and directs a variety of programs such as HorseIQ, APHA E-Shows, and the Paint Alternative Competition program. She also enjoys giving back to the competitive horse judging community by co-managing the APHA Youth and Collegiate Horse Judging contests each year.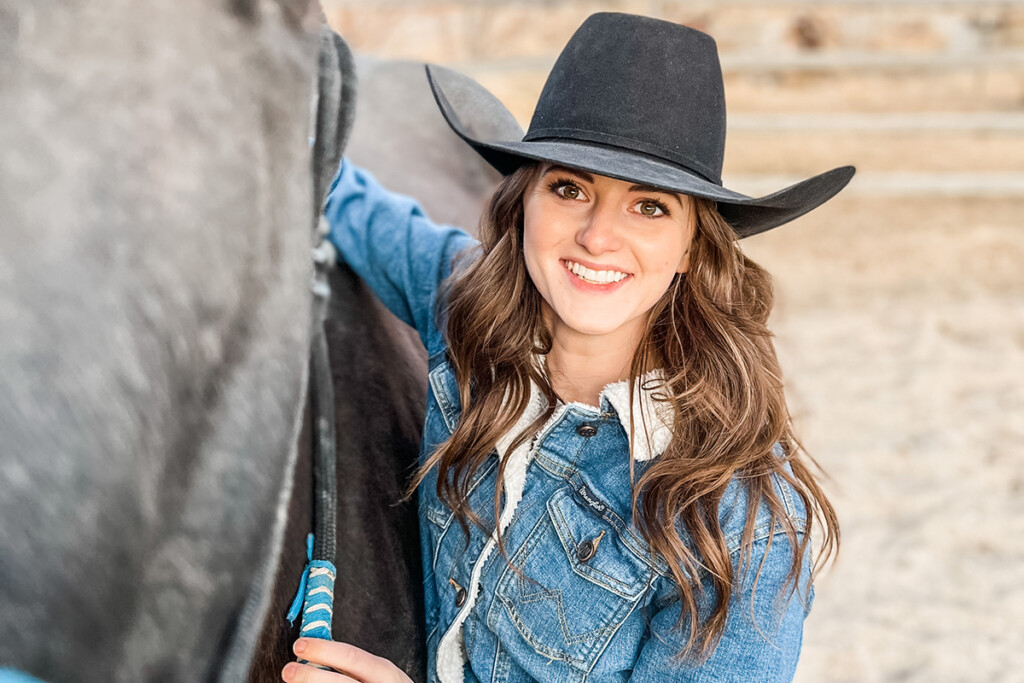 Gabrielle Crumley
Business Owner, Rancher, Out West Marketing Group LLC, Beef Box, CR Angus Ranch LLC
My name is Gabrielle Crumley. I am a 27-year-old first-generation rancher living in Northwest Wyoming. The phrase that I've always felt best fits my life is "American by Birth, Cowgirl by the Grace of God". I didn't grow up in a ranching or rodeo family, as a five-year-old I was "bit by the horse bug" and convinced my parents to allow me to start taking riding lessons. Within a few months, I competed in my first barrel race, and after that, I never stopped. I grew up rodeoing, participating in 4H, and was team captain of my high school equestrian team. I was the cowgirl of the family and was blessed to have parents willing to support my dreams. It didn't take long for me to develop a dream to own my own ranch someday. So, when it came time to go to school, I majored in Agriculture Science and got a job at a 400-pair ranch. Shortly before I left for school I met my husband, we dated long-distance for 3 years before we got married a month after I graduated. Within a few months, we found a place to rent on an old (no longer active) ranch on the mountain, and the following year we brought our first group of bred cows and started calving a week later. During this time, I was getting my MBA degree, I started my marketing agency, and in 2019 we started Beef Box. We learned a lot on that mountain and in October 2020, we closed on our ranch. I'm driven, don't mind hard work, and I'm not scared of big dreams. I may not have been born a cowgirl, but there's no doubt I was born to be one.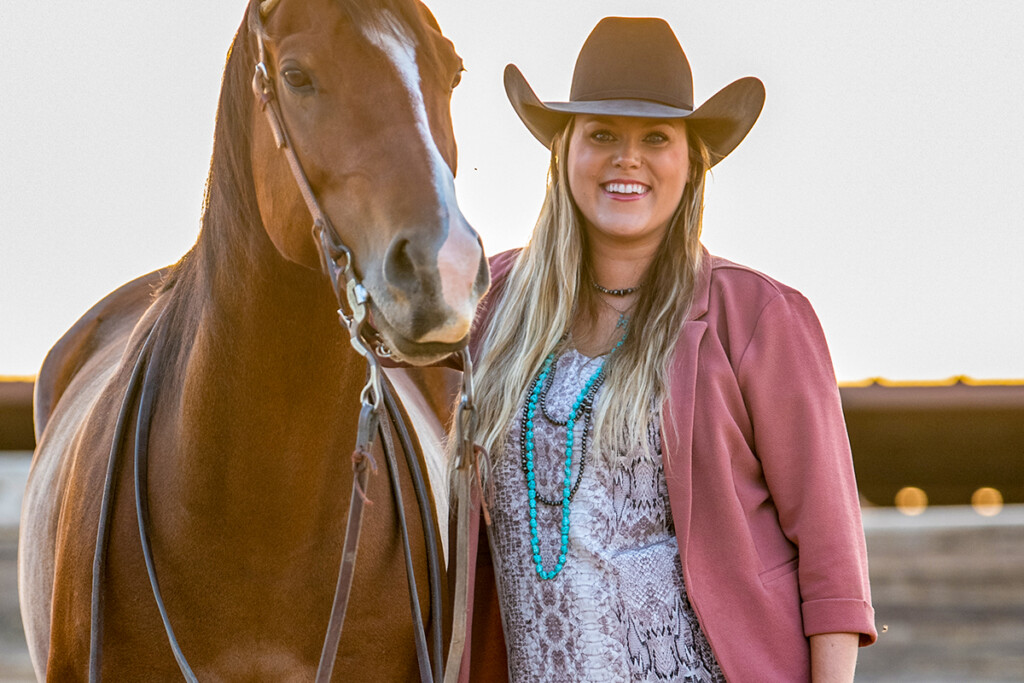 Helen Hardy
Manager of Youth Development & AQHYA, American Quarter Horse Association
My name is Helen Hardy, and while I was not born into the Western industry, I became involved as soon as I could and have been hooked ever since. As a child, I caught the "horse bug", plastering my bedroom walls with horse posters, collecting Breyer horses, and stopping to touch any horse I could. With support from naïve parents, I began riding lessons that fueled my passion for the horse and Western industries, leading me down a path of 4-H and FFA participation and leadership roles. Fortunate to be able to carry this enthusiasm into college at Texas A&M and Middle Tennessee State University, I found myself riding on ranch horse teams, teaching, coaching, and being involved in multiple horse-related activities. I continued my involvement in the western, horse and agricultural industries through working as a County Extension Agent, guiding 4-H members through nationally recognized projects including livestock and horse. Currently, my career is with the American Quarter Horse Association that allows me to combine my love of the horse with youth development allowing me to never be too far from swinging my leg over my own Quarter Horse and shaping the future of the industry.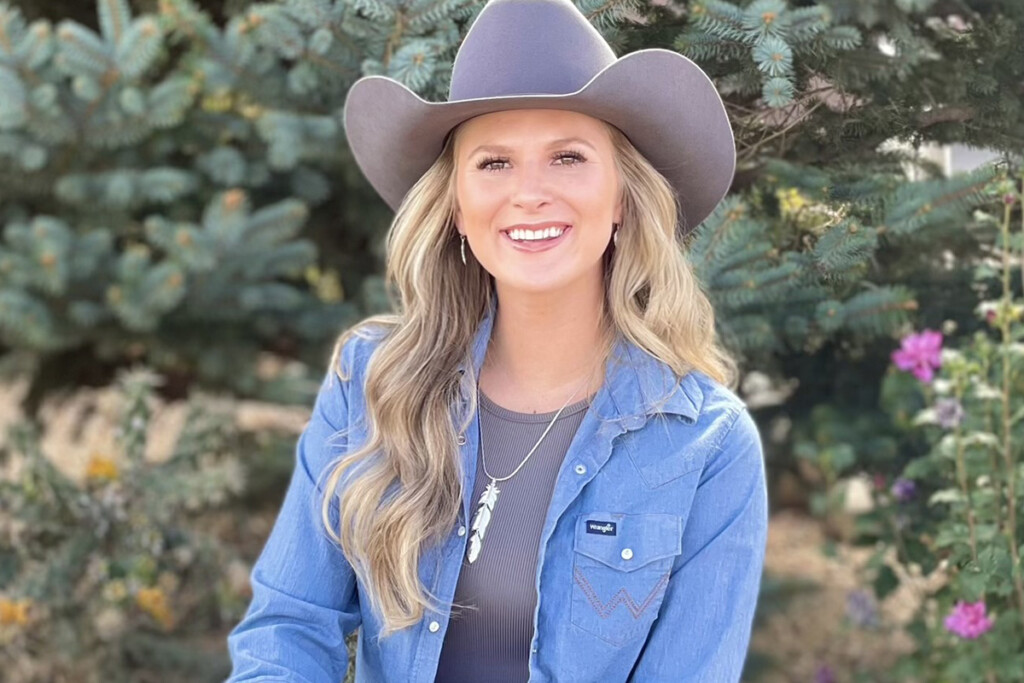 Ivy Weirather
Western Events Representative, Montana Silversmiths
For as long as she can remember, Ivy Weirather has had a passion for horses and rodeo. She grew up in Iowa competing in barrel racing and rodeo queen pageants. Ivy moved to Illinois for college, where she won her most prestigious rodeo queen title of Miss Rodeo Illinois. She spent the year of 2018 traveling the country as an ambassador of the sport of rodeo and Western way of life. After competing in the Miss Rodeo America Pageant, she knew that she wanted to stay involved in the industry and was determined to make her passion into her career. In 2020 Ivy accepted a position with the Professional Rodeo Cowboys Association and moved to Colorado, where she currently resides. She worked at the PRCA as Sponsorship Fulfillment Manager for 2 years and in May of 2022, she accepted a position with Montana Silversmiths as Western Events Representative. Her career has given her the opportunity to travel to Western events across the country. One accomplishment that she is very proud of is her involvement in the production of the National Finals Rodeo. Outside of her full-time job, Ivy gives horseback riding lessons and shares her knowledge with the younger generation.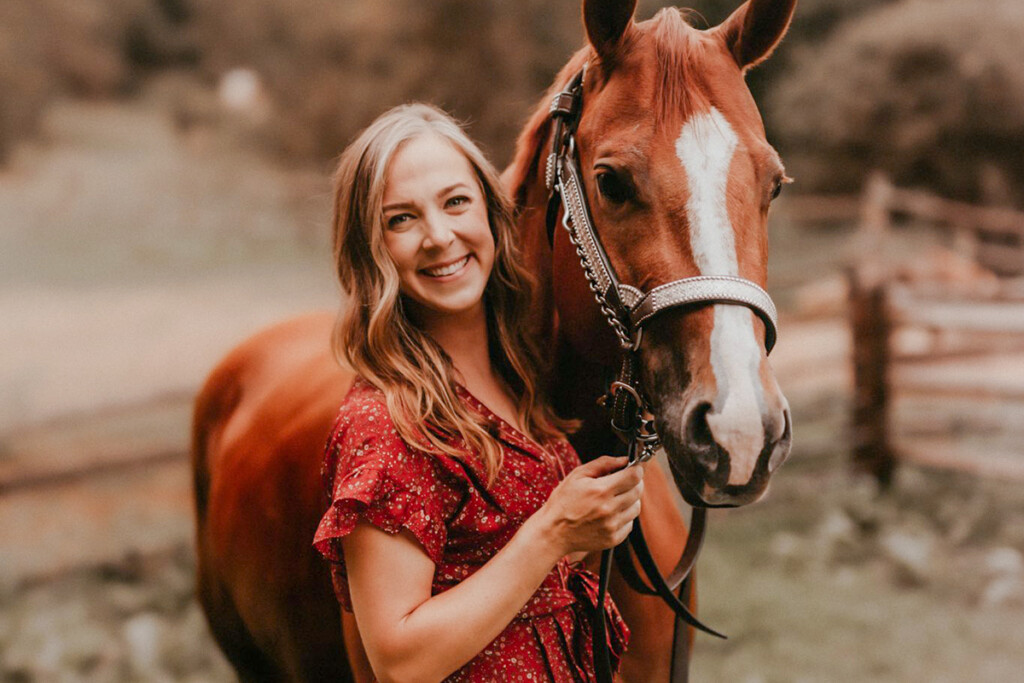 Jillian Masciantonio
Chief Executive Officer and Occupational Therapist, The Making Strides Foundation
I grew up the oldest of three on an eighty-acre farm and equine facility in Southwest, PA. I learned at an early age that being involved in the Western industry isn't always glamorous; sometimes it's wearing Carhart coveralls while breaking ice buckets in the dead of winter, but I loved it anyway. I started riding horses at four years old and the rest is history. I attended college to pursue healthcare. During that time, I volunteered back home in our local 4H horse program. I drove home biweekly to help run horse shows and hauled kids to various competitions. When I moved back home after graduate school, I worked at a local hospital. I loved helping people and connecting with my patients, but I wanted to cultivate a lifestyle where horses were my full-time career. In 2020 I founded Making Strides, an equine assisted therapy program. Since then, Making Strides has transformed into a certified 501c3 non-profit corporation. We offer three different therapy services and adaptive horseback riding lessons and are on track to complete over 850 therapy sessions this season. Sharing my passion for horses with others has been the greatest joy and blessing of my life, thus far. I hope my story encourages young women to tirelessly pursue their dreams, no matter how big or small.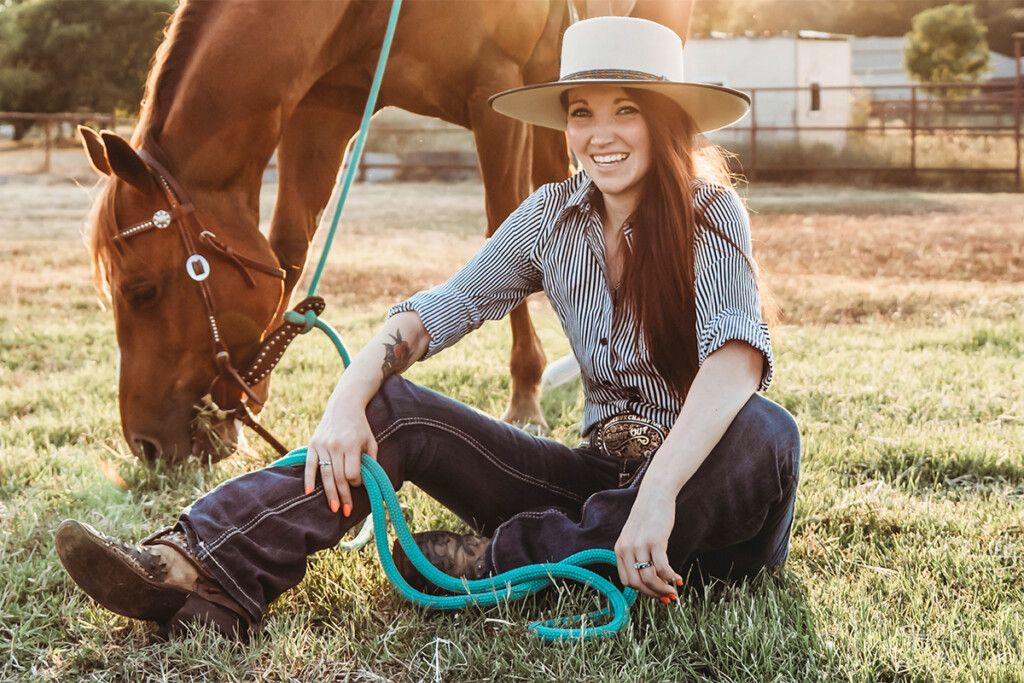 Kaitlyn Hurst
Director of Marketing, Bluebonnet Feeds / Stride Animal Health (AC Bluebonnet)
Kaitlyn's mission is to help women become happy, independent, and confident horse people. She grew up competing on western performance horses, but her real horsemanship journey began with her own "problem horse". What started as a mission to expand training knowledge, ended as an ongoing path of self-discovery. As a long-time marketing leader in the tech industry, Kaitlyn also realized that she had the skills to help make advanced horsemanship more accessible. In 2018, she launched the first interview-based podcast in the western performance horse industry, reaching over 100K listens in season one. The upcoming reboot, "Finding the Feel: Cowgirl Edition", will be focused specifically on elevating great horsewomen. Kaitlyn began sharing her story on social media, gaining a substantial following on TikTok as @TheMindfulCowgirl and connecting with incredible horse people around the world. Wanting to serve this community better, she's working to earn a Master's in Sports Psychology, to pair with her real-world experience. After leaving the tech industry, Kaitlyn joined Bluebonnet Feeds as their Director of Marketing to build out their marketing team and implement an integrated marketing strategy that empowers animal owners with nutrition knowledge.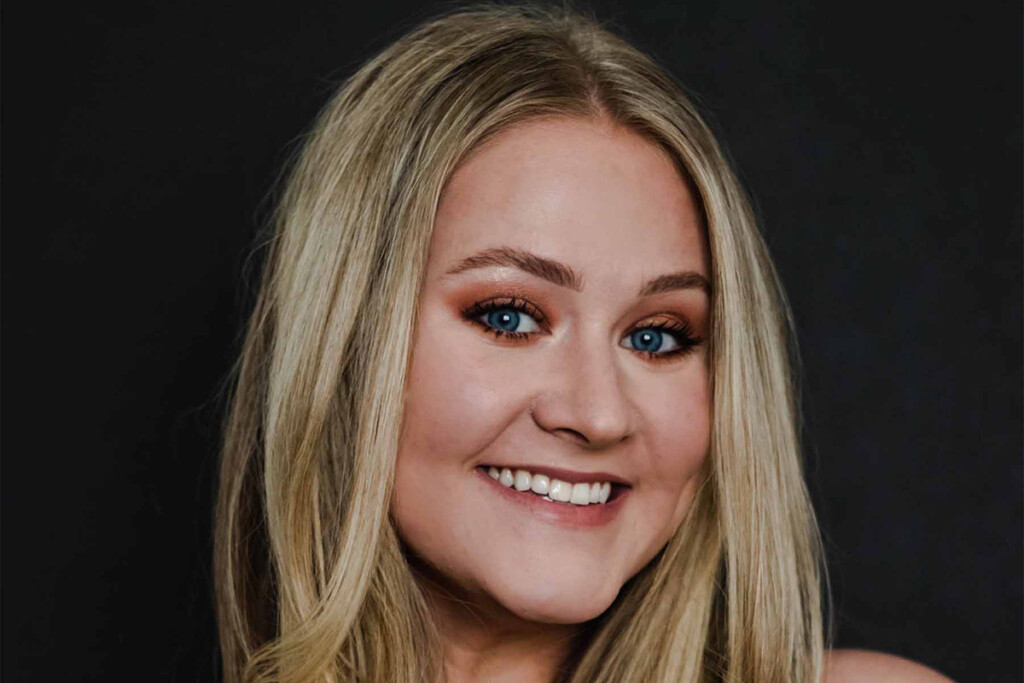 Keni Reese
Director of Marketing and Communications, Montana Stockgrowers Association
Keni Reese is the Director of Marketing & Communications at the Montana Stockgrowers Association. Since joining the association in July 2019, Keni has been responsible for all formal association communications including public relations, member communications, and association publications. She also coordinates the association's MidYear Meeting and Annual Convention and Trade Show which have a combined attendance of over 800. Keni was raised in Krum, Texas on her family's small farm. She graduated from Texas Tech University with a Bachelor of Science in Agricultural Communications with a minor in agribusiness management and equine science. In the past, she has worked with the Texas and Southwestern Cattle Raisers Association, High Plains Water District, and the Northern International Livestock Exposition. She is passionate about showcasing the benefits of the Western industry through photography, design, and her work with the Montana Stockgrowers Association.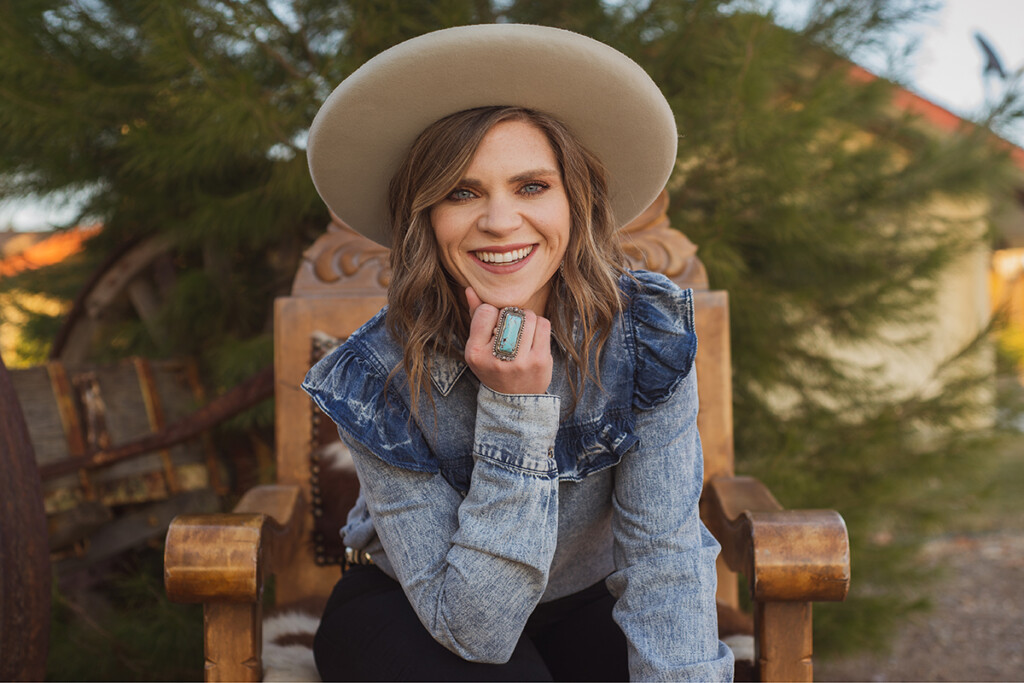 Kiah Burchett
Motivational Speaker & Life Coach, Coach Kiah LLC (self-employed)
Kiah Twisselman Burchett is a California cattle rancher turned life coach, speaker, and podcaster, on a mission to empower others to love themselves deeper, care for themselves better, and find JOY in this messy, beautiful journey of life. After battling with weight and body image from a young age, she embarked on her health journey losing 100+ pounds in one year, but more importantly, the mental weight she'd been carrying for years. Her story has been shared in People Magazine, Good Morning America, the Kelly Clarkson Show, Access Hollywood, Women's Health and more, as she uses her struggles to give strength and hope to others. Growing up a 6th generation rancher, she has a heart for rural America, the agriculture community, and Western way of life. Her passion for agriculture advocacy has continued throughout her career, earning the title of 2020 Beef Advocate of the Year by the National Cattlemen's Beef Association. She recently launched the Backroad Cowgirls digital series sharing the diverse stories of people in agriculture alongside cohost Courtenay DeHoff. When she's not storytelling, you'll most likely find her dancing in her kitchen, perusing a thrift store, or off on her next grand adventure, cowgirl boots and all.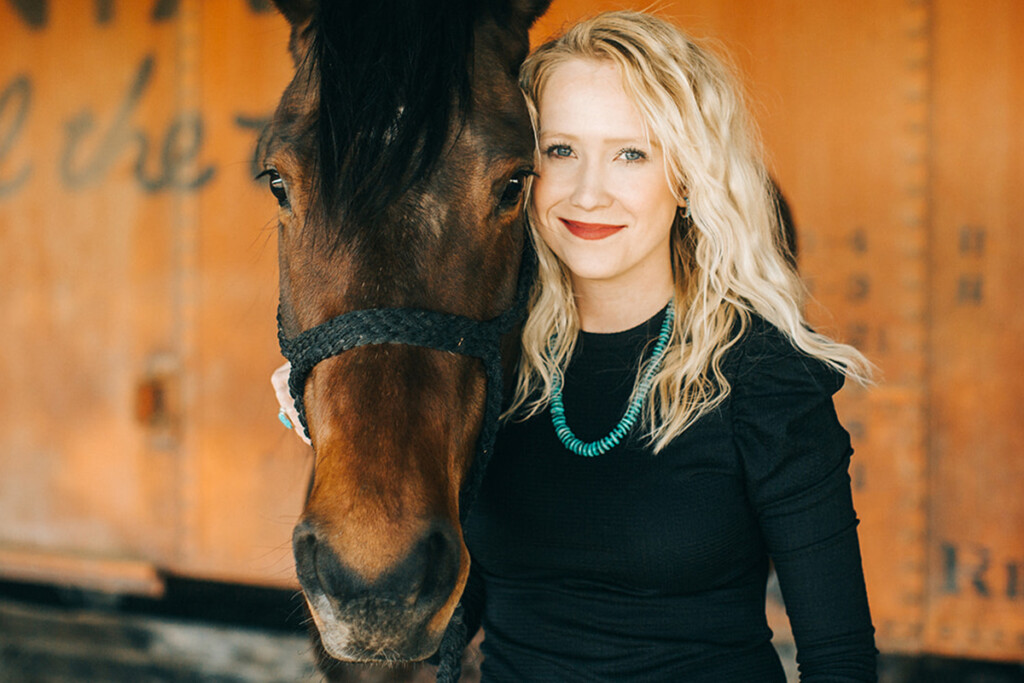 Kylynn Copeland
Marketing Strategist, The American Quarter Horse Association
Jesus Follower, Rancher's Wife, Cook Boss, Kree's Mom, Eastern New Mexican and AQHA Employee all make up who I am. I have a passion for advocating for the western way of life and cooking for cowboys. I currently work full time from my husband's family cattle ranch as a Marketing Strategist for the American Quarter Horse Association where I have worked for seven years. I also get to keep my daughter, Kree with me at home. It is often a juggling act, between fulfilling deliverables for AQHA corporate partners, entertaining a toddler and cooking for cattle works, but wouldn't want it any other way. I grew up in the agriculture industry showing lambs and participating in 4-H and FFA. I landed an internship with AQHA the summer before graduating from West Texas A&M with a bachelors in Agricultural Communications and Media and a minor in Animal Science. Luckily, there was a position open in the marketing department during my internship, I applied, and the rest is history. Seven years later, my experience has grown, my knowledge of the horse industry has increased immensely as well as my passion for the western way of life and all it represents.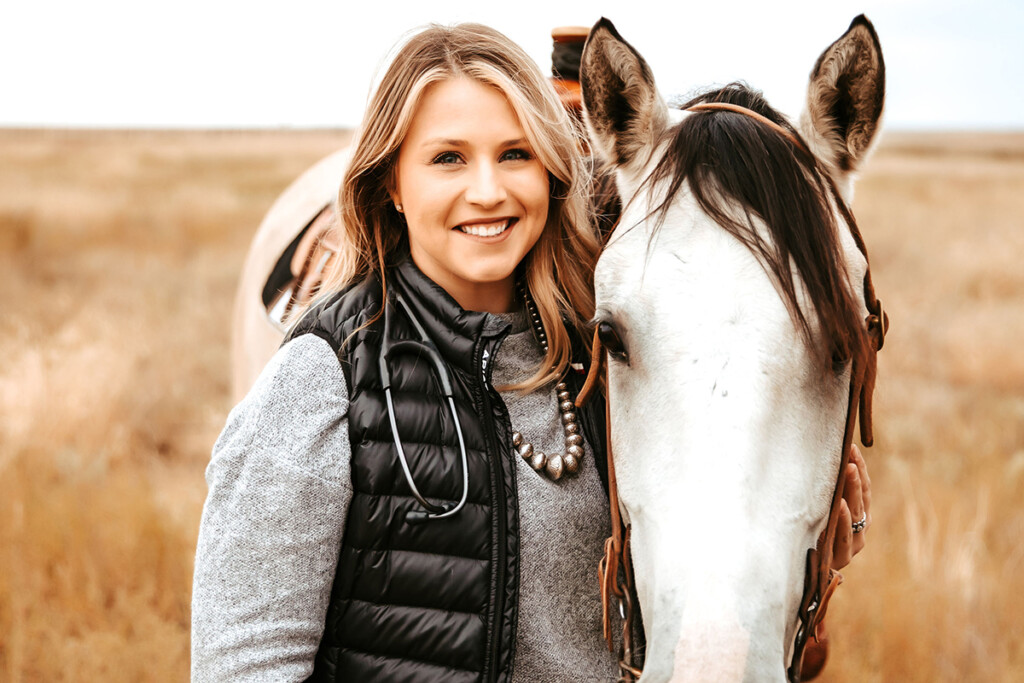 Dr. Kyre Larrabee
Veterinarian, Gray County Veterinary Clinic
Dr. Kyre Larrabee was raised on a cow-calf operation in Southwest Kansas. Coming from a ranching background made it easy for her to make caring for animals her lifelong passion. Dr. Larrabee spent much of her life riding and competing in rodeos. Later, she graduated from Oklahoma State University (OSU) where she received her undergraduate degree in Animal Science while competing for the OSU Rodeo Team. She then stayed at OSU and went on to complete her Doctorate of Veterinary Medicine. Dr. Larrabee enjoys all aspects of veterinary medicine but has special interests in equine sports medicine, herd health, and small animal surgery. After graduation, Dr. Larrabee participated in an equine surgical and sports medicine internship and now works in the Texas Panhandle as a rural veterinarian. Being a veterinarian is one of her favorite things because even if you don't know it, everyone needs a veterinarian! Whether it's for their pets, their athletes, their livelihood, food or clothing, or public health and safety; veterinarians play an integral part. Aside from veterinary medicine, Dr. Larrabee truly enjoys roping and ranching. She hopes to season a couple of younger horses so that she can start entering rodeos and breakaway roping again!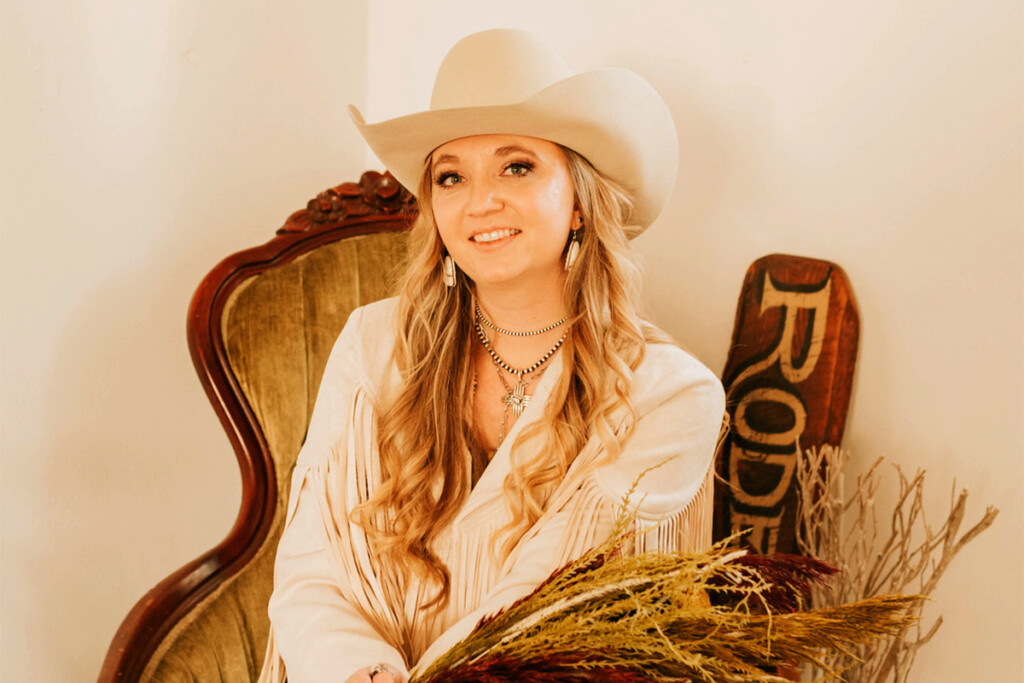 Landyn Croy-Hill
Entrepreneur/ Business Owner, The Saddle Shoppe
I am a born and bred, western loving girl. From the time I could walk, I could ride a horse. I grew up on a ranch with cattle, horses, pigs, goats, dogs, and farm cats; I was also involved in High School Rodeo, Little Britches Rodeo, 4-H and FFA. Growing up, I always understood how little the world knew about agriculture, and how threatened that made the world become, where would we be without hardworking agriculturalists? When I graduated high school, I always had one goal: share my love for agriculture and the western way. For 4 years I taught Agriculture at an Urban High School in Colorado, and I loved the impact I was able to make with these students. When I started my business in January of 2021, I knew I had discovered something special. As a true entrepreneur, my business started as a result of my own problem-solving skills; when I couldn't find a western wedding planner, I designed my own! My business has not only allowed me to express my love for the agriculture and western industry worldwide, but it has allowed me to connect with other western loving individuals. From starting with 0 potential clients, 0 orders, and no business experience, to nearly 15 thousand potential clients on multiple platforms, 700 orders, 2 years as the sole owner of a business, and over 75 products, I truly believe I have found my niche in this industry. I cannot wait to see how I am able to share my passions and platform with others!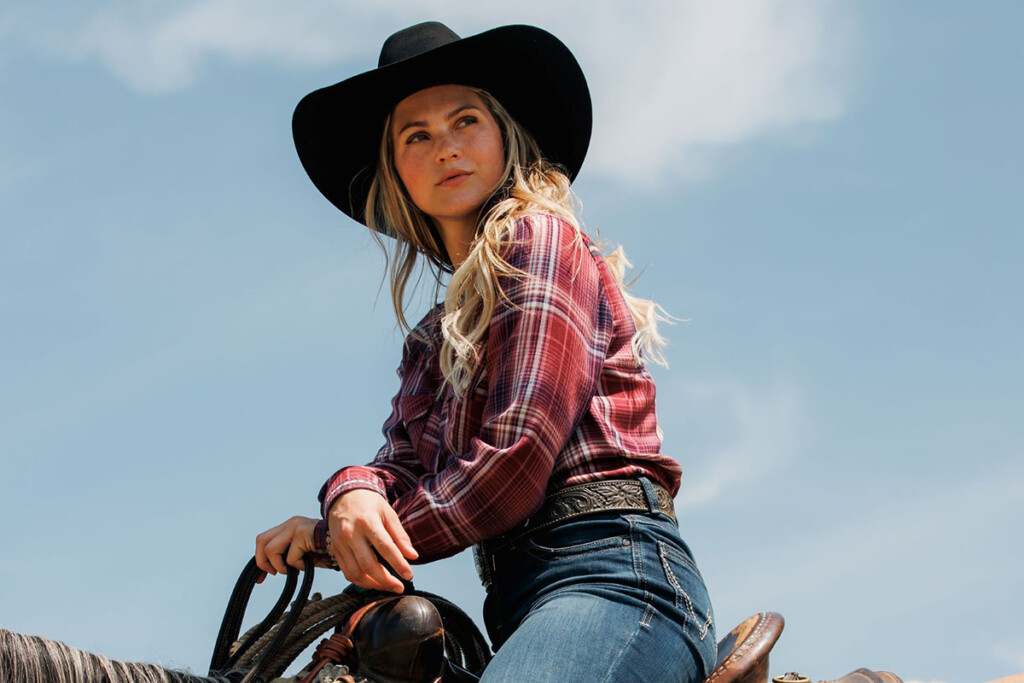 Lauren Kelsey
Model and Silversmith, ISMS
My name is Lauren Kelsey, I am 23 years old; born and raised in Southwestern Colorado. I've had the blessing of being raised on the floorboards of museums, galleries, and art shows with my roots in mountainsides, deserts, branding pens, and arenas. My father, Greg Kelsey is a renowned Western bronze sculptor, and beautiful mother, Terah, runs his business. My little brother Wilder, 11, is an aspiring cowboy/artist himself. I grew up in the saddle and in the studio with my father. From a young age I competed in rodeo, continuing through high school and college rodeoing for New Mexico State University. My love of the west and western art are the lenses from which I view life. The way I was raised is the way I aspire to live my life. I am melding an eclectic dream of an inspired life as a model and western artist. I currently reside in Stephenville, Texas. I work in multiple mediums including modeling, silverwork, tactile and digital sketches, sewing and clothing design with exploration in clay to bronze. I enjoy living this life that believes in the kindness of strangers, the beautiful energy of people, and the rich history of West.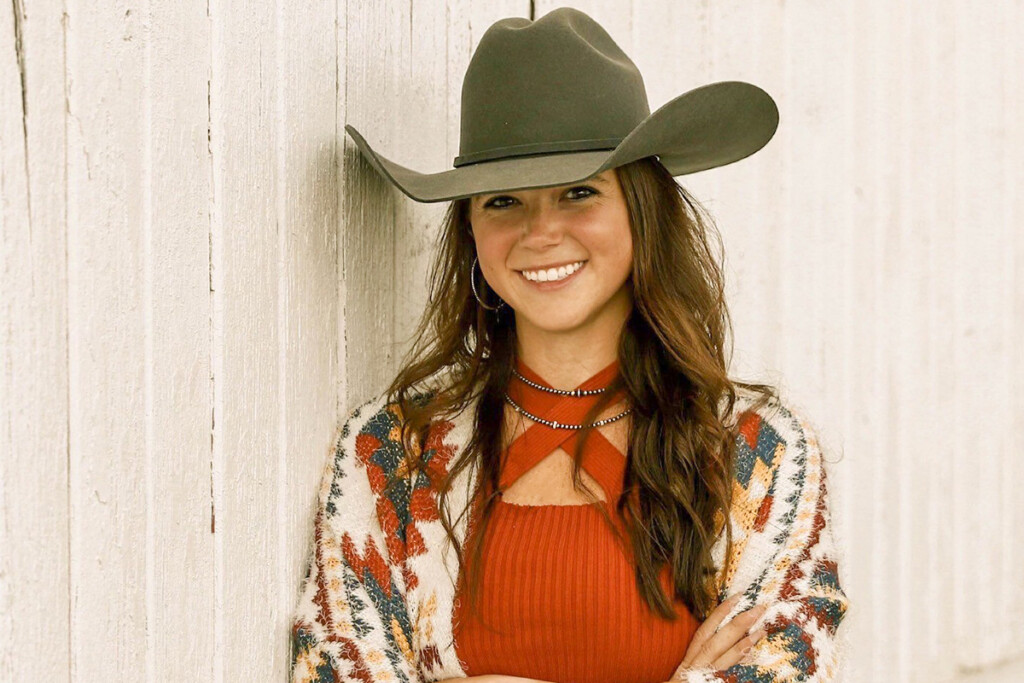 Leah Scholz
Bull Development Manager, Agri Beef
Leah was raised on her family's farm in Lancaster, Kansas. Her passion has always been cattle, long-term wanting to establish a legacy for the Scholz name. Leah has shown livestock at the county, state, and national levels; even in Argentina for the El Volcan Ranch. Leah was a member of livestock judging teams through 4-H, FFA, and at the collegiate level that achieved national champion titles. After graduating Kansas State University, she began her career with Agri Beef in Idaho. Leah started as a Management Trainee at Boise Valley Feeders in the cattle health department riding pens, doctoring, processing, shipping, and receiving cattle while assisting in managing the cattle health crew. She then led the feed crew by managing bunks, distribution, rations, and feed trucks. Leah is currently the Bull Development Manager where she oversees all the Wagyu bulls' health, testing, feeding, shipping, receiving, and yard maintenance for the world-renowned Snake River Farms program. Leah is excited for her future with Agri Beef and the opportunities presented in the agriculture industry.
Madeline (Maddie) Weber
TV Programming and Production Manager, Marketing Manager, Breeding Manager and Owner, Professional Rodeo Cowboys Association, Weber Performance Horses LLC, Metal Figure
I didn't grow up sorting pairs, branding, or roping. My family didn't have horses or cattle. When I turned six, I asked if I could take riding lessons. My mom will tell the story as if it was yesterday – I'd get back in our minivan after my lesson, covered in dirt and horsehair. By the time she turned around to hand me a wipe to clean up, I had my face buried deep in my hands relishing in the sweet smell of horses. Safe to say, I was hooked. By the time I was in high-school I was competing in all-around shows, Little Britches Rodeos, and was a member of a drill team that promotes the Pikes Peak or Bust Rodeo. I competed on the Oklahoma State Women's Equestrian team for five years, winning two Big 12 Championships. I met my husband, a rope horse trainer during my time at OSU. We now own 20+ horses together including "Metal Figure." After college, I scored my dream job at the PRCA as the TV Programming and Production Manager where I get to have a hand in the national broadcasts on our industry's most iconic rodeos.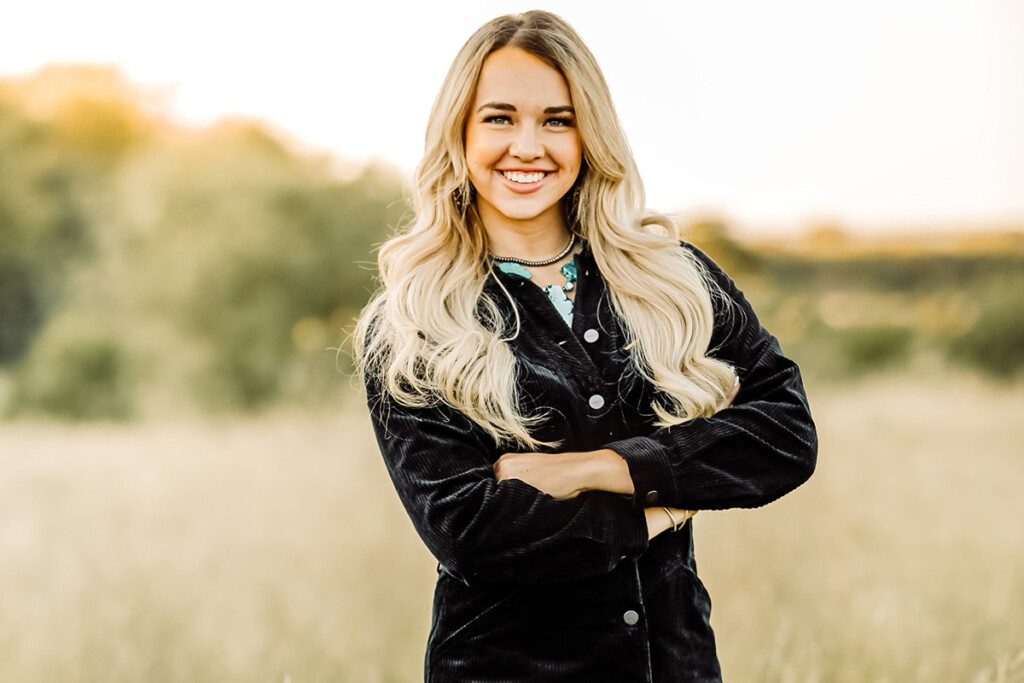 Morgan Wallace
Senior Manager, Social Media at the PBR and Director of Social Media at Miss Rodeo America, Professional Bull Riders and Miss Rodeo America
Morgan Wallace is the Senior Manager of Social Media for the Professional Bull Riders (PBR). Her passion is to aggressively promote stakeholders in the Western Lifestyle Industry to achieve new levels of growth and success. At a young age, she realized earning a rodeo queen title could be a foundational step in achieving her life goals. At 16 she captured her first Rodeo Queen title. Going above and beyond in preparation and hard work earned her the title of Miss Rodeo Wyoming in 2018. That same work ethic and passion to accomplish her life's goal earned her a top 10 finish in the Miss Rodeo America pageant at the Wrangler National Finals Rodeo. Her success and experience as a rodeo queen has proven to be foundational in her professional life. Her knowledge and efforts were instrumental in positioning the PBR as one of the top sports leagues on Facebook. In 2021 the PBR ranked higher than NASCAR and tennis in many metrics of social media. In 2022 Morgan earned her MBA from Tarleton State University while working full-time for the PBR, Miss Rodeo America Inc. as their Social Media Director and part-time for the University of Wyoming.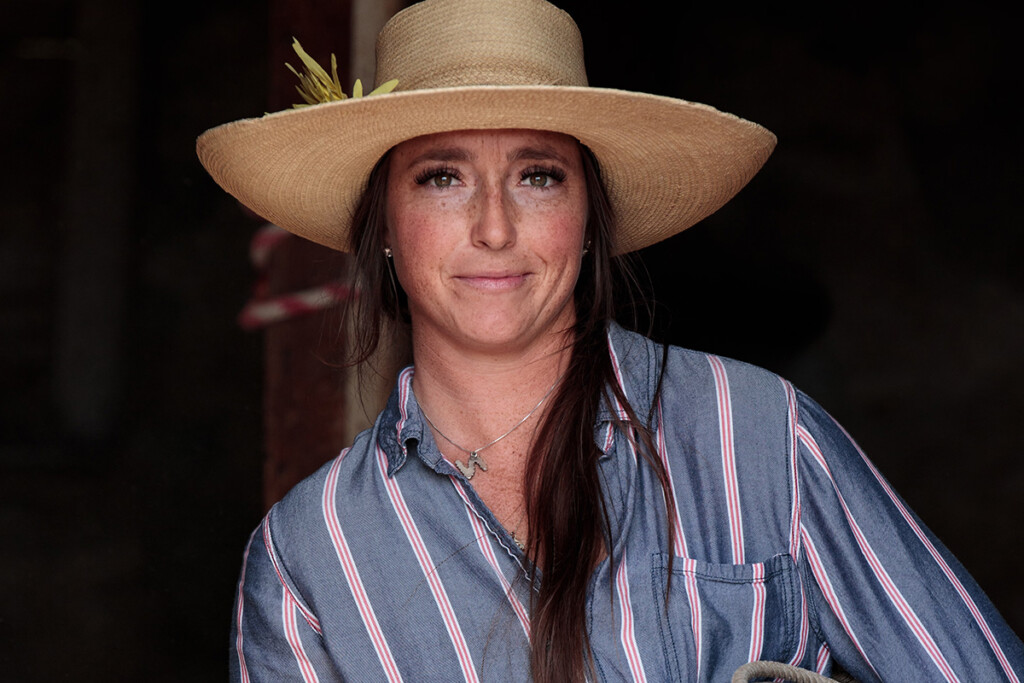 Natasha McCann
Clinical Rehabilitative Specialist, McCann Athletic Therapy, Champion Living Fitness, Justin Sports Medicine, Western Sports Foundation, Texas Rangers Baseball
As cliche as it may sound, I truly find the most joy in helping others. While I never imagined I'd be working on professional rodeo athletes when I was riding colts and working cattle every day, I couldn't be happier in the direction my career took. It was by no means an easy road, but the struggle getting here has made it all the sweeter in the end. I wear many hats and I'm rarely in one place for long, but I wouldn't have it any other way. I own my own business, McCann Athletic Therapy, and mainly treat PRCA/PBR athletes. I work as a coach for Champion Living Fitness training rodeo athletes online, as well as coach at a local CrossFit gym in FTW. I contract with Major League Baseball, I'm a volunteer associate with Justin Sports Medicine and I'm a wellness provider for the Western Sports Foundation. When I'm not doing any of that, I'm usually day working in Texas, or in Colorado working for Cervi Championship Rodeo gathering horses at the ranch or sorting in the back pens at a rodeo.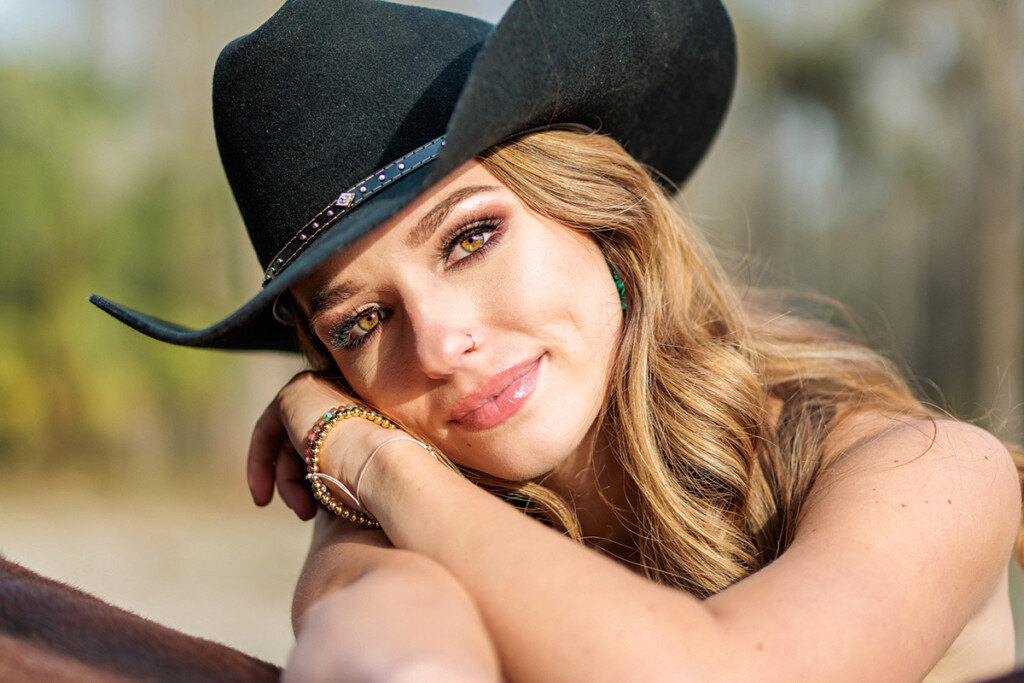 Olana Osborn
Freelance Equine Videographer
Olana Osborn serves the Western industry by sharing unique and untold stories through video. Formerly serving as the National Communications Director for Pyranha Animal Health, she is the producer, director, writer, and editor of the Pyranha Life Documentary, which celebrates the company's 50th anniversary through the eyes of equestrians nationwide. Now as a full-time freelance equine videographer, she travels the country filming western sports events to create content for national brands, educating and promoting others on the sport of rodeo and the importance of the agricultural industry. Having grown up around the horse industry, Olana has reconnected with her passion for the Western and rural way of life through her video production work. She uses her social media presence to promote the Western way of life and share stories of sacrifice and success through video.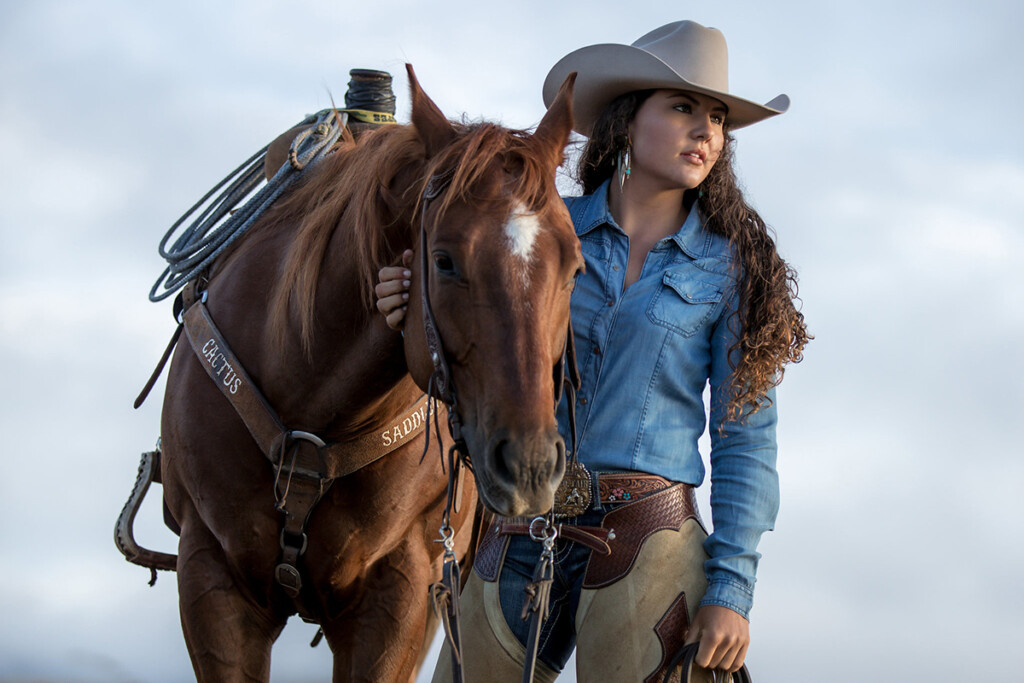 Sadie Noblitt
HatCo Marketing Coordinator, HatCo – Stetson, Resistol and Charlie1Horse
My name is Sadie Noblitt. I was born on November 9, 1999, into a family of rodeo cowboys, farmers, and ranchers in California. I started riding horses at the age of two and began competing in the Three-Day Eventing (Dressage, Show Jumping, and Cross Country) at the age of six. At age fifteen I changed horse disciplines and started competing in Cutting, Reining Cow Horse, Team Roping, Breakaway Roping, Barrel Racing, Pole Bending and Goat Tying. My family's lifestyle included growing crops, raising fair animals, branding, helping with my family's cow-calf operation and horse program. I went to California Polytechnic College on a Rodeo Scholarship. I majored in Agricultural Communications with a focus in Marketing. I currently work for Hatco (Resistol, Stetson and Charlie1Horse) as the Marketing Coordinator. My job entails Social Media Marketing, Content Management, Endorsee programs, Sponsorship fulfillments, Special event coordination and planning, Brand marketing, Public Relations, and the production of photo shoots. My time out of the office is spent Team Roping, Barrel Racing and Breakaway roping. My roots are deep in the western way of life and that is where my heart lies. I truly live it every day!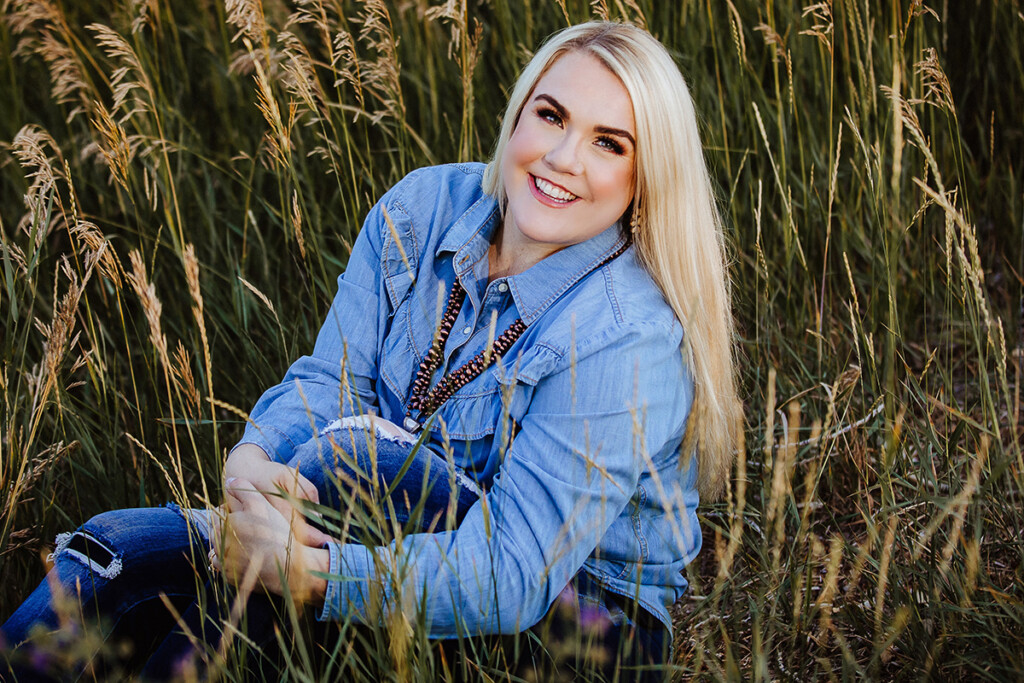 Sami Jo Smith
Women's Rodeo World Championship Director of Operations and Rodeo Administration, World Champions Rodeo Alliance and Women's Rodeo World Championship
Sami Jo Smith is an innovator in the western sports industry. From Cheyenne, WY, Sami Jo has been integral in the administration and operations of RFD-TV's The American, All In Barrel Race, World Champions Rodeo Alliance, and Women's Rodeo World Championship. She has also been a key member in the production of Utah Days of '47 Rodeo and was honored to serve as the 2012 Cheyenne Frontier Days Miss Frontier. Sami Jo has craved her spot in this space as a standout female leader. She now resides in Farson, WY, is a mom of two, a type 1 diabetic, a third-generation ministers' daughter, and a farmer's wife that has a passion for hard work and creating lifelong relationships.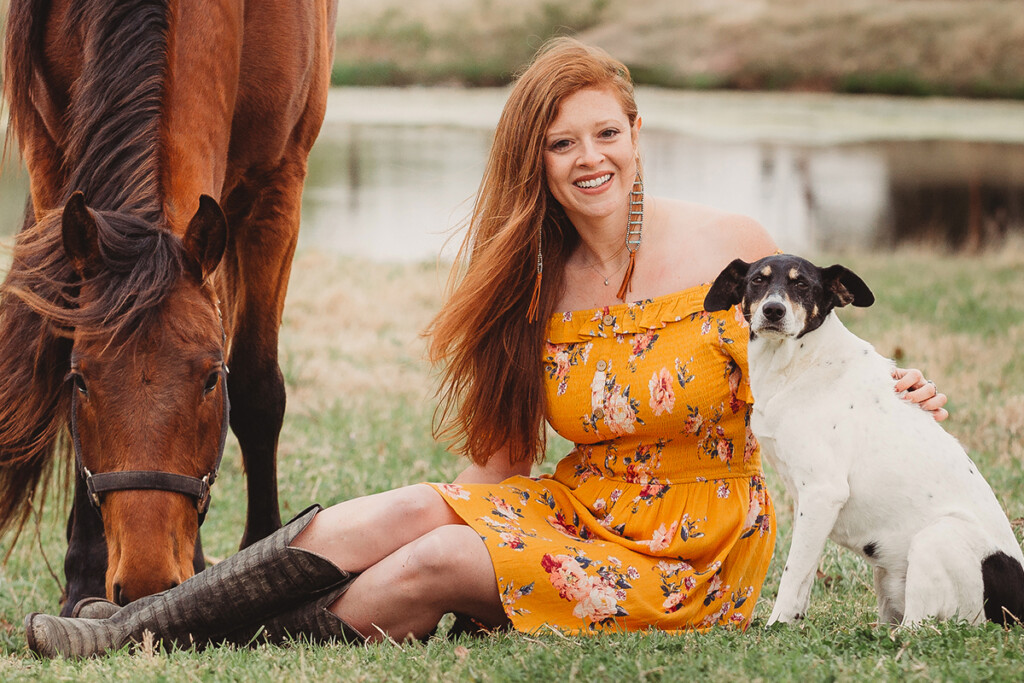 Sara Honegger
Director of Marketing, National Reining Horse Association
I grew up on the Central Coast of California, nestled between beaches, mountains, and ranches. You could find me on the beach or at a high school rodeo every weekend, which gave me a deep appreciation for our unique agricultural community. While I was looking at my future, I desired to stay in the industry which had given me so much. This led me to Oklahoma State University where I obtained two agricultural degrees and competed on their rodeo team. Although my family was not involved in the Western industry while living in Chicago, they were always incredibly supportive of my dreams. Growing up I'd be troubleshooting problems at rodeos and my mother would say 'I am not sure what to do, I grew up with a turtle—but we will figure it out!' I mention this to express how grateful I am for the upbringing I had. I was able to create strong relationships to build an additional 'rodeo' family, which also offered unwavering support. This combination gave me independence, grit and an outlook that allowed me to stare challenges in the face and the confidence to keep going.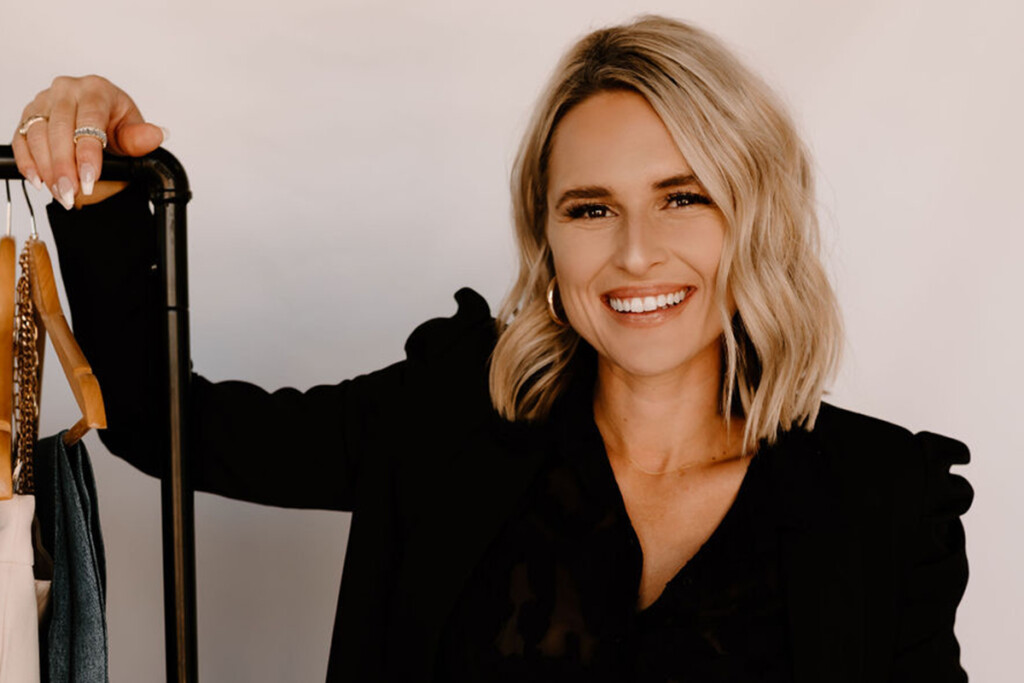 Shelby Lovelace
Small Business Entrepreneur, The Good Babes Co.
As a Texas A&M Aggie with a passion for the western way of life & fashion, Shelby Lovelace is a businesswoman who loves to grow & share her passions. Shelby is the founder of The Good Babes Co., a clothing boutique that offers mainstream style & western fashion trends & also launched her second business, The Good Babes Cave, a photography studio, earlier this year! When Shelby isn't wrangling her multiple businesses, you can find her training her colt, roping, herding her barnyard of animals, styling her latest collection & everything in between! Shelby lives in Lampasas, Texas with her husband, two horses, 4 dogs, herd of deer & brahman cattle. Shelby was born & raised in Texas and grew up running barrels, roping, playing high school athletics, and starting horses. Shelby graduated from Texas A&M University in 2015 with an Animal Science degree and was a member of the Texas A&M Stock Horse Team where her team took 2nd in Nationals. After graduation Shelby worked at a large-scale breeding farm & then joined the corporate world as a sales account manager for Dell. With a love of fashion, but on a post-college budget, The Good Babes Co. was born. Shelby made the jump from corporate to full time CEO in 2018 & hasn't looked back since! Started with western fashion in mind, Shelby grew the business to incorporate affordable, mainstream fashion that could mix & match with her core audience western fashion favorites while sticking with the mission to empower women through clothing.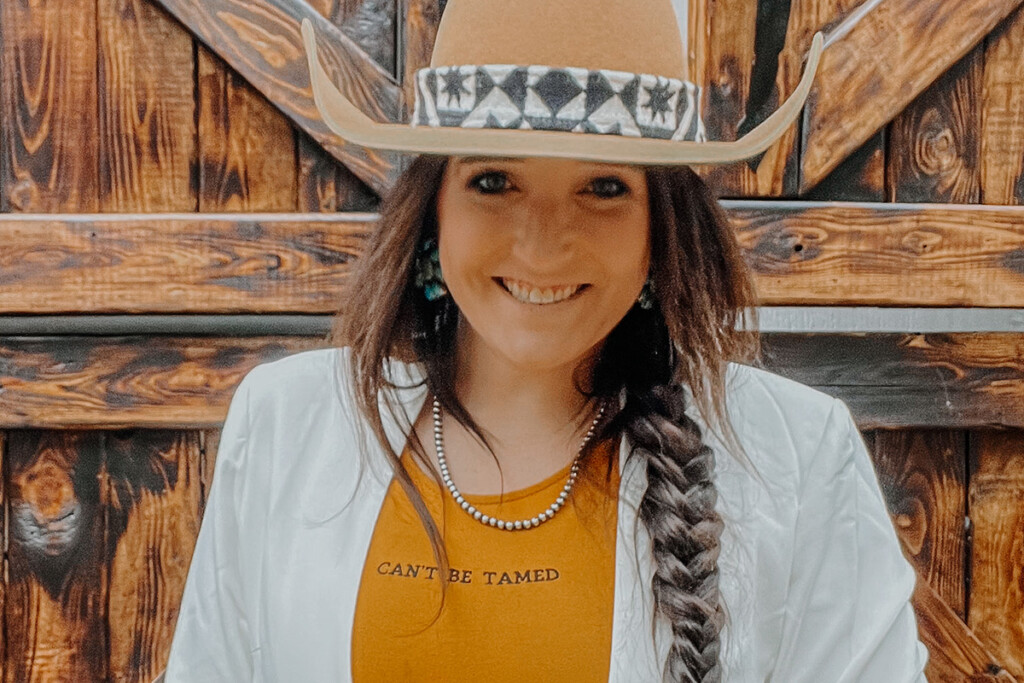 Tanner Mabry
CEO of The Whole Herd, LLC, The Whole Herd, LLC
My name is Tanner Mabry, I am 29 and my husband and I own The Whole Herd, a western apparel, and accessories company out of Texas. After getting pregnant with our oldest daughter and having no luck finding western baby clothing on the market that fit our western style, I abruptly left my accounting career in the dust and became a self-taught clothing and graphic designer. I taught myself how to design, print and sew and from there The Whole Herd was born. Six years later and The Whole Herd is now sold in thousands of stores world-wide, while continuing to be entirely USA made with all hand drawn artwork. We also design and manufacture the official merchandise for the PRCA for the NFR, APHA, The Pendleton Round-Up, Red Bluff Round-Up, Equibrand, and currently working with The Cowboy Channel. I have a strong passion for the western industry that goes far beyond the cattle or the clothing. My goal is to maintain the authenticity of the western lifestyle in western fashion. Having the opportunity to be a part of something that is so much bigger than any person could create that promotes agriculture, rodeo, tenacity, community, and fellowship is such a blessing and privilege.
---
COWGIRL 30 Under 30, presented by Wrangler, is sponsored by Cavender's the Official Retailer, Charlie 1 Horse Hats the Official Hat, and Durango Boots the Official Boot, for COWGIRL 30 Under 30, with Montana Silversmiths, Corral Boots, Dude Rancher's Association and Old Gringo Boots.
Follow along with COWGIRL Magazine on Facebook, Twitter, Pinterest, and Instagram and look for the "COWGIRL 30 Under 30 Class of 2023″ article in our March/April 2023 issue coming soon!